Miami flower walls and flower arches are a terrific way to frame the photographs your photographer will take of your wedding ceremony, as well as a good spot for your guests to take photos afterward. Although Miami flower arches are a higher-ticket item in terms of your wedding budget it will have a far greater impact on the day and in your wedding photos than pew ends or a little ceremony arrangement. It's sometimes best to combine your wedding flower funds and create one large statement item rather than a bunch of small details that get buried in large settings like cathedrals and barns.
Here in Miami We offer silk flower arches that way they can remain stunning throughout the entire event!The labour involved in creating the arch and then taking it down the next day, as well as the rental of the arch structure itself, are two expenditures that go into the pricing of a flower arch.
Of course, if you're getting married under an arch outside, you'll need a backup plan in case the weather turns against you, whether it's rain, snow, or severe winds. Because it's impossible to move a floral arch once it's been set up, you'll need to decide early on the morning of the wedding whether you want the arch moved.
Victorian Flower Archway Rental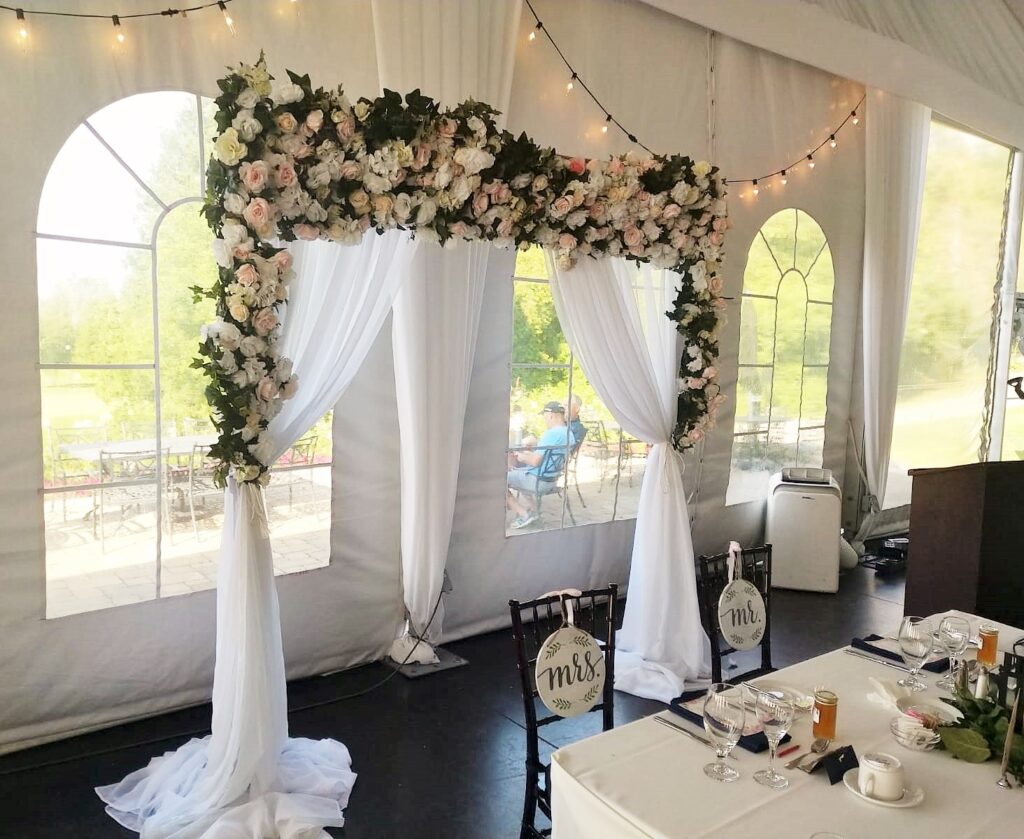 The Victorian Archway is a flower archway rental that is frequently used in wedding ceremonies. With pink, white, and cream roses, it's our most popular flower arch for rent. Flowers and vines are arranged on a long white curtain that is connected to the side. It appears to be ideal for wedding decor rentals.
Meadow Flower Archway Rental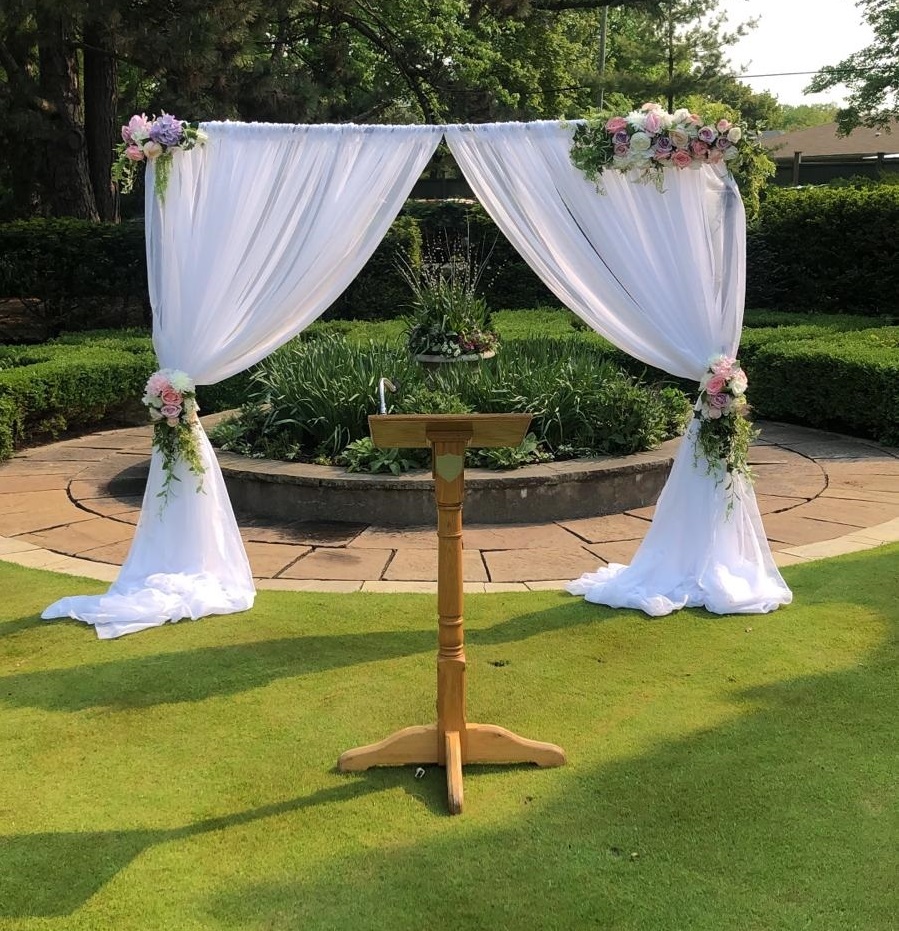 The meadow flower archway rental is a popular flower archway with sheer white drapes that flow gracefully to the ground. Pink, cream, and blush flowers are incorporated, with greenery per each side and top. It's commonly utilized for wedding ceremonies, but it might also be used for formal photographs outside of a ceremony.
Three things you need to know about floral arches at your wedding
1. VERSATILITY
Miami flower arches are one of our favourite things at All For Love! It's what we've come to be known for, and it always makes us happy when a client asks for one. In terms of styles, there's a lot you can do with an arch, and it's usually utilized as a statement piece at the entry to the church or the venue, so it's a great photo opportunity and provides that "wow" element.
2. BE BUDGET CONSIDERATE
In general, a significant budget is required for a large-scale flower arch, so keep this in mind and consider being inventive with your budget. You may, for example, concentrate on foliage rather than flowers, or minimise the size and density of the arch. Large columns can be used without the top arch, which can save money. You might also inquire as to what silk flowers the florist has in stock, as you may be able to hire these and mix them in with genuine foliage for a more cost-effective approach of constructing that dream arch.
3. THE BEST FLOWERS TO USE
In an arch, soft, fluffy foliages look fantastic. We adore objects that have a natural curve and bend to them, allowing them to fall gently and naturally. Obviously, it depends on the season; in the spring, huge flowering magnolia and cherry blossom branches are popular. Silver birch, as well as white leaf, are lovely in the summer, while autumn foliage such as English oak or beech, on the other hand, has the most gorgeous colours. Simply consider how long the arch will be up and whether your flowers will need to be in water, oasis, or dry; all of these factors will influence the flowers you have accessible. Our particular favourites are delphiniums, roses, hydrangeas and peonies. Anything goes when it comes to flowers. we always recommend clustering the flowers rather than having them dotty- but that's just a personal preference!
Here in Miami, we love making our clients' events come to life with breathtaking floral décor. We put our floral expertise to work for you to make your vision a reality. Contact us today for a personalized consultation @flowerwallsusa.com