Menlo Park Flower Wall Rental Company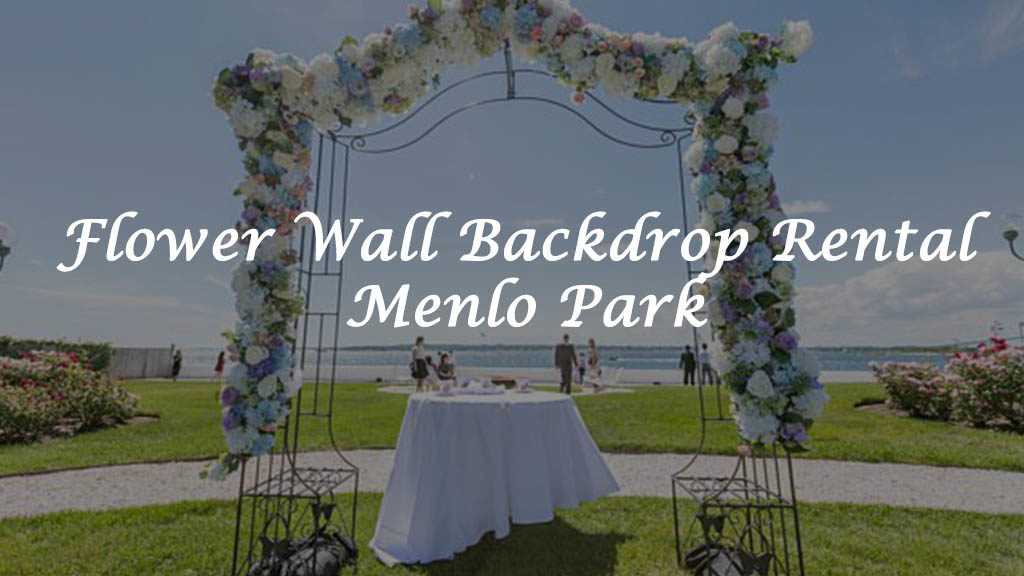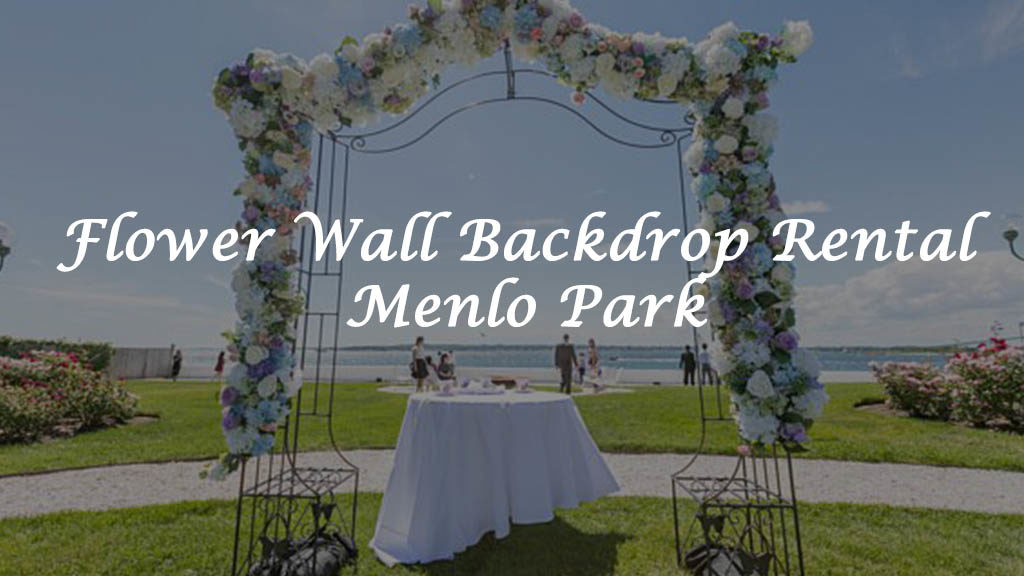 Don't spend hours searching for the best décor rentals, Floral Walls USA has what you need to make your next event a huge success. With affordable flower wall rentals in Menlo Park, you can have less stress and more excitement for the big day. We will work hard to make sure that you are extremely satisfied with your experience and hope to help make your event amazing. Floral wall backdrops create stunning photos that both you and your guests will enjoy.
Baby showers, birthday parties, graduations, weddings, anniversaries, and even corporate events are the milestones by which we mark our lives by. Have memories stand out with the help of our stunning flower walls. We are here to guide you every step of the way, with high quality products and customer service. Contact us to rent a flower wall in Menlo Park.
Popular Green Boxwood Walls
Popular Silk Flower Walls
Flower Arch and Arbours
Our Services and Pricing
Floral Walls USA carries a large range of flower wall rentals in Menlo Park that are always created out of the highest quality materials.
Silk Flower Walls – Take your event to the next level with premier silk flower wall rentals in Menlo Park. Imagine yourself standing in front of a huge wall of nature – it is pretty extravagant. We have hydrangea flowers, rose flowers, and green boxwood walls. These flower wall rentals are one of the most popular options and clients are always raving about how guests take hundreds of photos in front of the wall. You cannot go wrong with a wall like this at your next event! Check out the website for more ideas on how this décor can mesh into your event.
Paper Flower Walls – Paper flower wall rentals in Menlo Park are a hidden gem. Not as flashy as the silk wall, but still just as photogenic, the paper flower wall rental brings a sense of whimsy and playfulness to any space. Baby showers, birthday parties, and gender reveals can all benefit from having a paper flower wall backdrop to spice up an area. The "Kate Spade"-inspired wall is the biggest hit in this collection but check out our website for more unique ideas.
Flower Arches and Arbours – An arch symbolizes the entryway into a new chapter of life. With our flower arches and arbours that are artfully arranged, your perfect start will be waiting for you at the end of the aisle. Not getting married but still like the feel of a cascading flower trail? Graduations and formal events are also great events to have a flower arch or arbour as a decoration piece.
Sizing of Flower Wall Rentals in Menlo Park
The standard flower backdrop in Menlo Park is 8×8 feet in size. The green boxwood backdrops can be extended up to 24 feet.
Pricing of Flower Wall Rentals in Menlo Park
Our flower wall rental in Menlo Park is $399 + delivery, with a small additional price for delivery.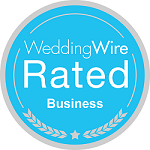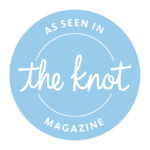 Menlo Park Silk Flower Wall Rentals
While a photo wall might not be high on your list of decoration priorities, picture yourself standing in front of a luxurious arrangement of realistic flower petals. The elegance and extravagance are possible with our eco-friendly, reusable silk flower wall rental in Menlo Park. Guests will flock to strike a pose in front of the stunning wall. Red rose flower walls, white flower walls, and pink blush flower walls; so many options to choose from! Our website has pictures that can help you narrow down and pick out one that will suit your taste.
Click here to see our full selection of silk Menlo Park flower wall rentals.
Menlo Park Green Boxwood Backdrop Rentals
There is something about the color green that instils a peaceful feeling into one's heart. Our green boxwood rental in Menlo Park is perfect for those trendy, minimalist themed parties that have become popular. Add your own touch by incorporating your company logo, lettering, or small accents like flowers. This fresh décor will have guests feeling at ease and refreshed.
Checkout our options here for green boxwood flower backdrop ideas.
Menlo Park Flower Archway Rentals
A flower archway rental in Menlo Park is perfect for those who have dreamed about standing under one on their wedding day. We artfully arrange a trellis with flowers and white drapery to create a magical vibe that will symbolize the entry way for your next awesome chapter.
Location
Address: Menlo Park, California
Hours: 
Sunday 8:00am-11:00pm
Monday 8:00am-11:00pm
Tuesday 8:00am-11:00pm
Wednesday 8:00am-11:00pm
Thursday 8:00am-11:00pm
Friday 8:00am-11:00pm
Saturday 8:00am-11:00pm
Phone: (855) 759-0249
Contact Us / Reservations
Call us at (855) 759-0249 for faster questions and flower wall rental reservation bookings! You may also contact us by email using the form below and we will respond ASAP. Please note deposits are non-refundable.