Redwood City Flower Wall Rental Company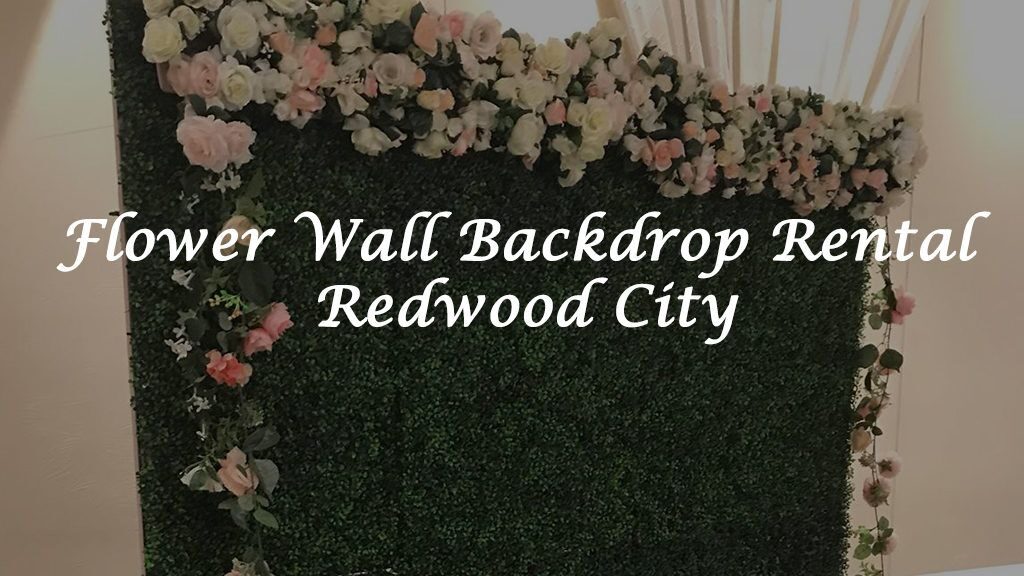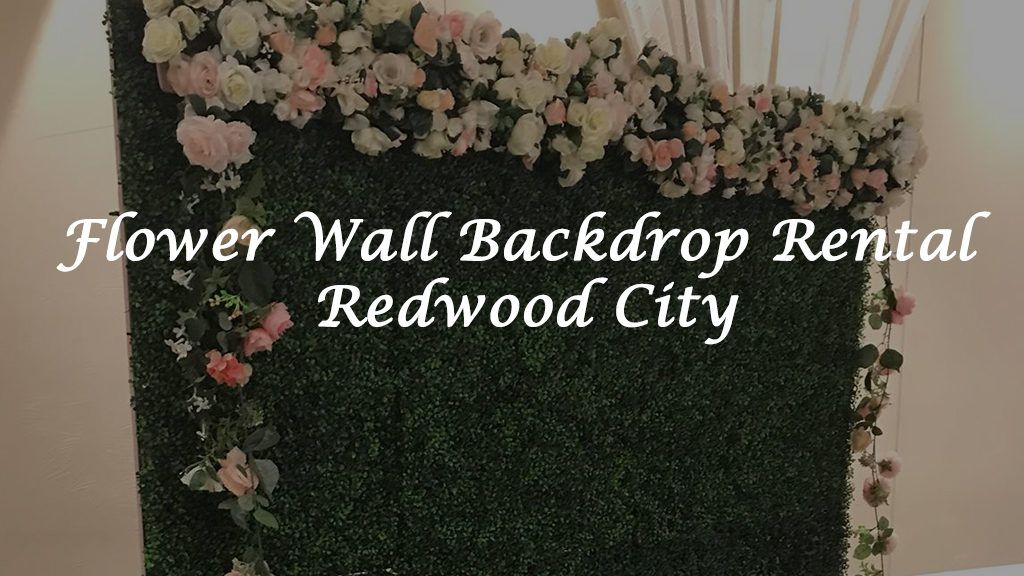 Top Flower Wall Backdrop Rental Company in Redwood City
Every event can benefit from having a floral touch and splash of color. Floral Walls USA has a wide collection of floral wall rentals in Redwood City that will spice up your venue but perfectly match the rest of your décor. These flower walls make the perfect backdrop for photos or highlight the important area (cake or gift section for example). Floral Walls USA strives to offer the highest quality products and the best customer service in the business. Visit our website to sample the boutique style service we have to offer and rent a Flower Wall in Redwood City.
Remembering to take a step back and celebrate all the important and special milestones that life gives us is crucial to building stronger connections to those around us. Birthdays, anniversaries, graduations, promotions, baby showers, and even corporate events are all great ways to take a step back from the hectic side of life and connect with family, friends, and those around us. Floral Walls USA wants to work closely with you to create the ultimate experience for you and your guests.
Popular Green Boxwood Walls
Popular Silk Flower Walls
Popular Paper Flower Walls
Flower Arch and Arbours
Popular Green Boxwood Walls
Popular Silk Flower Walls
Flower Arch and Arbours
Our Services and Pricing
Crafted from the best quality of materials, Floral Walls USA offers a wide range of flower wall décor services in Redwood City.
Silk flower walls – Our silk flower wall rentals in Redwood City bring a sense of luxury and elegance that is hard to find in real flower arrangements, without spending an incredible amount of money. These soft, bright, and realistic looking walls will look stunning as photo backdrops or to brighten up dull walls at your venue. We have hydrangea flowers, rose flowers, and green boxwood walls to choose from, meaning that whatever style your event follows – we surely have something that will fit!
Paper flower walls – Silk flower walls might not be the look you are going for, and that's totally okay! Give our paper flower wall rental in Redwood City a try. It combines floral with a more playful angle and is perfect for baby showers, birthday parties, and gender reveal parties. Our website has a few examples of how clients combined their vision with our resources to create gorgeous walls. The "Kate Spade"-inspired wall is just one idea, which has become very popular!
Flower archs and arbours – Arches symbolize entry into a new space and chapter. We elegantly arrange flower arches and arbours to rent in Redwood City that would be a fantastic addition at wedding receptions, graduations, or any other formal event. Brighten up any season with a cascading trail of blooming flowers.
Sizing of Flower Wall Rentals in Redwood City
The standard flower backdrop in Redwood City is 8×8 feet in size. The green boxwood backdrops can be extended up to 24 feet.
Pricing of Flower Wall Rentals in Redwood City
Our flower wall rental in Redwood City is $399 + delivery, with a small additional price for delivery.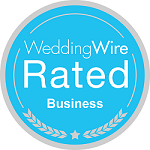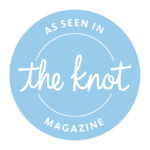 Redwood City Silk Flower Wall Rentals
Standing in front of a waterfall of silk petals would make any guest want to strike a pose and smile their brightest! Our silk flower walls are artistically arranged to provide that VIP feeling at an affordable price. These petals are eco-friendly and reusable, meaning you can feel confident that this is one way you are able to contribute. We have red rose flower walls, white flower walls, and pink blush flower walls to choose from. Take a peek at our website for ways on past clients have incorporated them into their events.
Redwood City Green Boxwood Backdrop Rentals
With modern and minimalist becoming the new trend for events, the green boxwood backdrop rental in Redwood City is perfect for one. It is green, clean, and chic, bringing in a breath of fresh air to any venue space. You can add some personal customizations like a logo, accent with flowers, or lettering. Corporate events are so much brighter and help tie in different styles together.
Redwood City Flower Archway Rentals
Wrapped around a trellis and combined with white drapery, these flower archways are beautiful symbols that will look fantastic in all photos. Whether you are exchanging vows underneath it or using it to decorate an entryway into a venue, it will exude a magical feeling as you step through.
Location
Address: Redwood City, California
Hours: 
Sunday 8:00am-11:00pm
Monday 8:00am-11:00pm
Tuesday 8:00am-11:00pm
Wednesday 8:00am-11:00pm
Thursday 8:00am-11:00pm
Friday 8:00am-11:00pm
Saturday 8:00am-11:00pm
Phone: (855) 759-0249
Contact Us / Reservations
Call us at

(855) 759-0249

for faster questions and flower wall rental reservation bookings! You may also contact us by email using the form below and we will respond ASAP. Please note deposits are non-refundable.