Mountain View Flower Wall Rental Company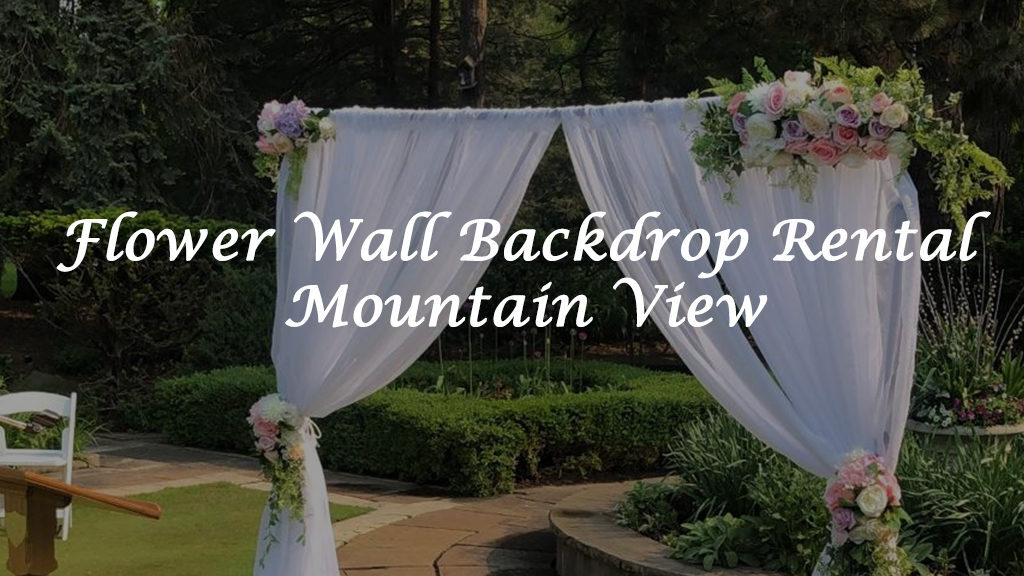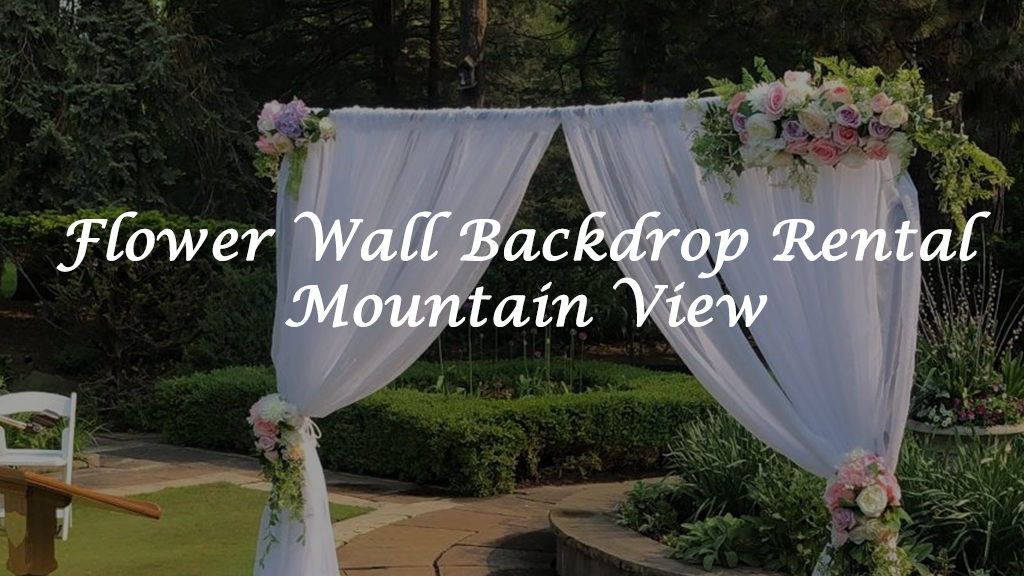 Top Flower Wall Backdrop Rental Company in Mountain View
Your next big event is coming up and you need the perfect decorations! Why spend hours searching online when Floral Walls USA has affordable flower wall rentals in Mountain View that are exactly what you are looking for. These backdrops will integrate into your color palette and décor theme with no problems at all. We strive to make sure that your experience is the best with our high-quality products and customer service. Our mission is to help make your event as successful as possible. Floral wall backdrops will brighten up any space and can be used as a backdrop for guest photos. .
As we go throughout life, we are sure to encounter a wide variety of milestones to celebrate: birthdays, anniversaries, graduations, baby showers, wedding parties, or even corporate events. Flower walls are versatile and can be used by anyone at any kind of event. We are here to help walk you through each step of the way. Call us to inquire about how to rent a Flower wall in Mountain View.
Popular Green Boxwood Walls
Popular Silk Flower Walls
Flower Arch and Arbours
Our Services and Pricing
Crafted from the best quality of materials, Floral Walls USA offers a large range of flower wall décor services in Mountain View.
Silk Flower Walls – Silk flower wall rentals in Mountain View are a growing craze! These flower walls are arranged of realistic looking silk materials and are extravagant in style. They make the best backdrops for photos as guests feel like they are standing in front of a cascading wall of blooms. Options for this wall include hydrangea flowers, rose flowers, and green boxwood walls. You can physically feel the softness and grace this wall will bring to your next event!
Paper Flower Walls – Alternative to the silk flower wall, our paper flower wall rental in Mountain View is another client favorite! Instead of life-like blooms, these paper flower walls are quirky, whimsical, and playful. They make a great addition to baby showers, gender reveals, and birthday parties. Add in a few accessories and you can make your own photo wall! If you need some inspiration, our "Kate Spade"-like design is always a hit.
Flower Arches and Arbours – Cascading flowers are a staple for spring and summer events, so your next event should have a flower arch or arbour! As you stand next to it (either at a wedding reception, graduation, or formal event), you are celebrating the achievements of this chapter while you move into the next.
Sizing of Flower Wall Rentals in Mountain View
The standard flower backdrop in Mountain View is 8×8 feet in size. The green boxwood backdrops can be extended up to 24 feet.
Pricing of Flower Wall Rentals in Mountain View
Our flower wall rental in Mountain View is $399 + delivery, with a small additional price for delivery.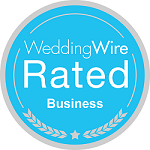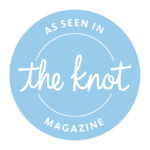 Mountain View Silk Flower Wall Rentals
Think elegance and beauty when you picture a silk flower wall at your next event. Eco-friendly, reusable, and purely stunning, our silk flower wall rental will be the talk of the night – all your guests will want to snap the perfect photo in front of it for their social media! We have red rose flower walls, white flower walls, and pink blush flower walls. Imagine a full bouquet of flowers but on a huge scale. Our website has more details and photos to show you how truly magical your day can be.
Click here to see our full selection of silk Mountain View flower wall rentals.
Mountain View Green Boxwood Backdrop Rentals
Green and clean is the new trend for event décor. Our green boxwood backdrop rental in Mountain View is perfect for those trendy corporate events or modern-themed parties. You can even customize this wall by adding a logo, lettering, or accents to make this wall exactly what you need. Providing that fresh, natural look for photos will have guests lining up to take their next profile picture – all thanks to you!
Checkout our options here for green boxwood flower backdrop ideas.
Location
Address: Mountain View, California
Hours: 
Sunday 8:00am-11:00pm
Monday 8:00am-11:00pm
Tuesday 8:00am-11:00pm
Wednesday 8:00am-11:00pm
Thursday 8:00am-11:00pm
Friday 8:00am-11:00pm
Saturday 8:00am-11:00pm
Phone: (855) 759-0249
Contact Us / Reservations
Call us at (855) 759-0249 for faster questions and flower wall rental reservation bookings! You may also contact us by email using the form below and we will respond ASAP. Please note deposits are non-refundable.