Flowers are one of the hottest commodities for any wedding planning group. Between the centerpieces and bouquets for the bride and wedding party, flowers are extremely important to so many weddings. Oftentimes, these flowers are so expensive that there is not much left in the flower budget once those main pieces are accounted for. We have a great way to add flowers to your wedding in a fun, unique and inexpensive way. The answer is flower arches from Flower Walls USA. We offer 2 different flower arches that are decorated with premium silk flowers. These wedding rentals in Orlando are amazing pieces to have at both the wedding ceremony and reception. Let's tell you about these 2 amazing wedding rentals in Orlando.
Victorian Flower Arch in Orlando
The first flower arch that we want to tell you about is our Victorian Flower Arch. This flower arch is our most popular flower arch wedding rentals in Orlando and is great for wedding ceremonies. The top and sides of the arch are decorated with pink, white and cream roses featuring lush greenery. Underneath the beautiful floral display is long flowing white drapery, tied to the sides. This flower arch rental in Orlando is the perfect for those who love flowers.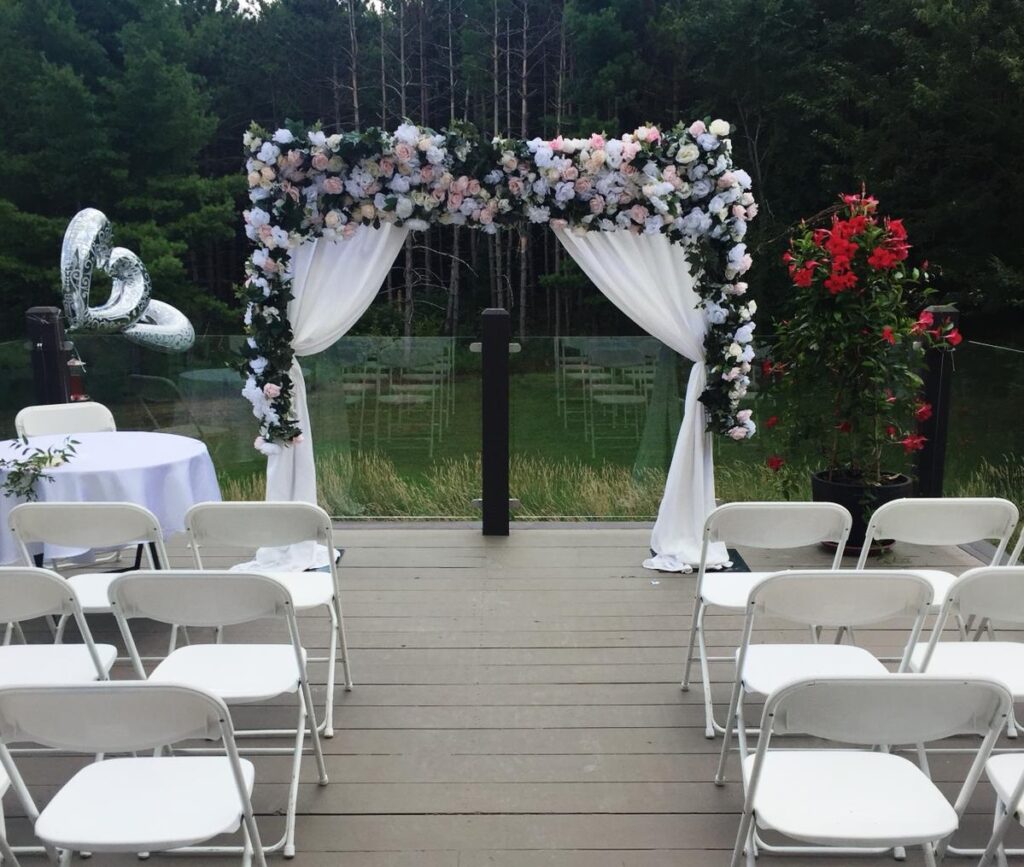 Meadow Flower Arch in Orlando
The next flower arch that we offer is the Meadow Flower Arch. These wedding rentals in Orlando is perfect for those looking to add just the right touch of flowers to their wedding. The Meadow Flower Arch has beautiful flowing white drapes that touch the floor and are tied back at the sides. The sides of the arch feature beautiful silk flower bouquets on top of where the drapes are tied back. On the top of the arch, there are beautiful floral arrangements organized in a professional manner. The Meadow Flower arch is the perfect wedding rentals in Orlando for someone looking to add just the right amount of flowers to their wedding.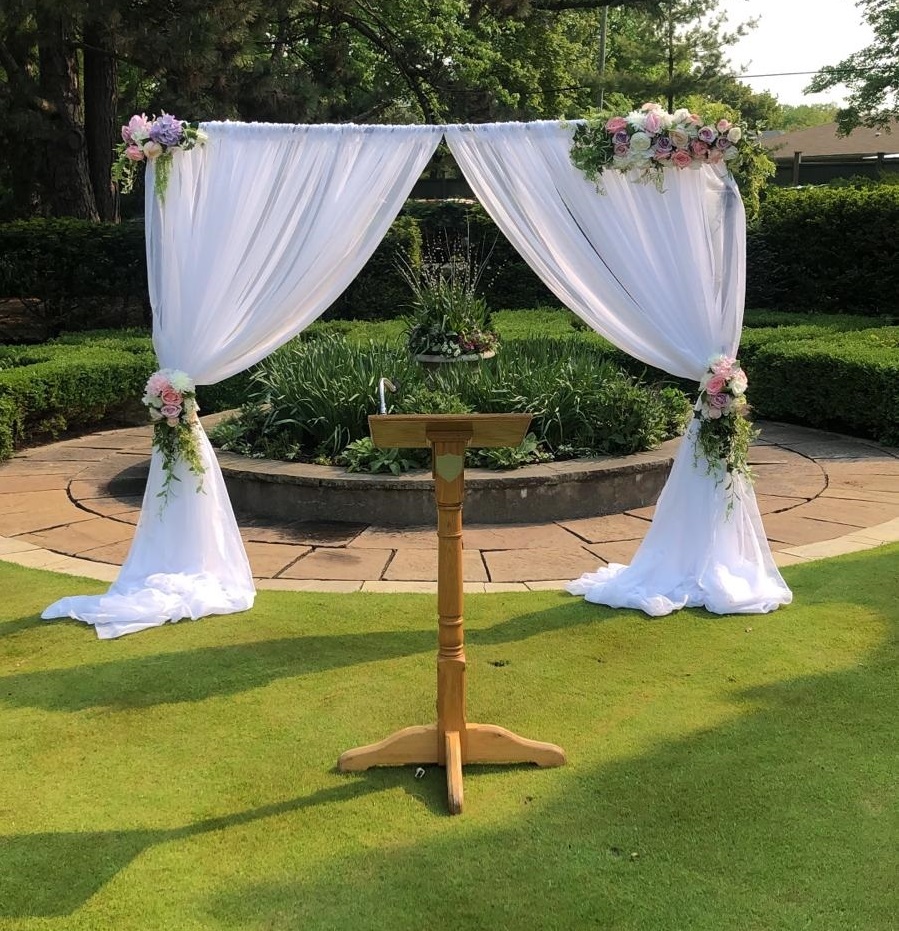 Wedding Reception Rentals in Orlando
Flower arch rentals in Orlando are obviously great additions to wedding ceremonies but we would be selling them short if we said that's the only place they could succeed. Flower arches can make for great additions to wedding receptions. The beautiful floral displays and white drapes make for a fantastic backdrop behind the wedding table. There will be plenty of pictures that various friends and family will want to take of you on your big day. This flower arch rental in Orlando will provide them with a wonderful backdrop.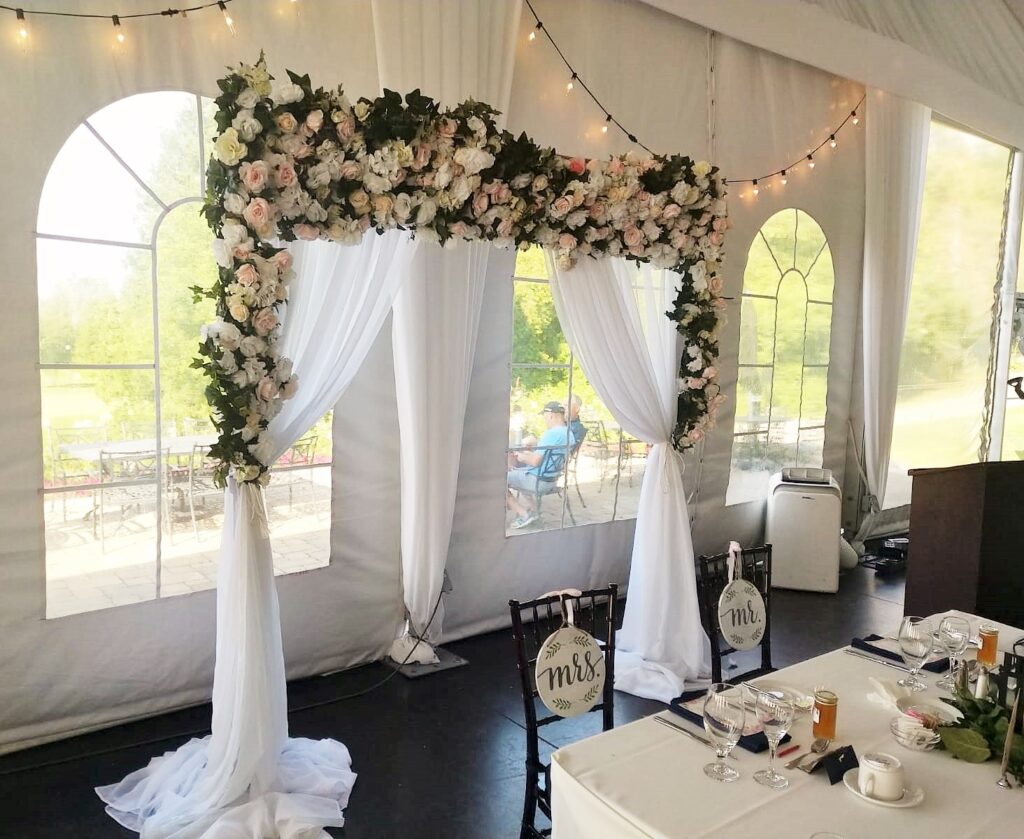 Flower Arch Rentals in Orlando
If you are interested in getting a flower arch rental in Orlando, then you should reach out to us at Flower Walls USA. Our team is highly experienced and can answer any questions that you may have regarding these amazing wedding rentals in Orlando. You can reach us at +1 (855) 759-0249 or flowerwallsusa@gmail.com. We can't wait to hear from you!
If you are looking for additional wedding rentals, check out Event 365 Rentals.