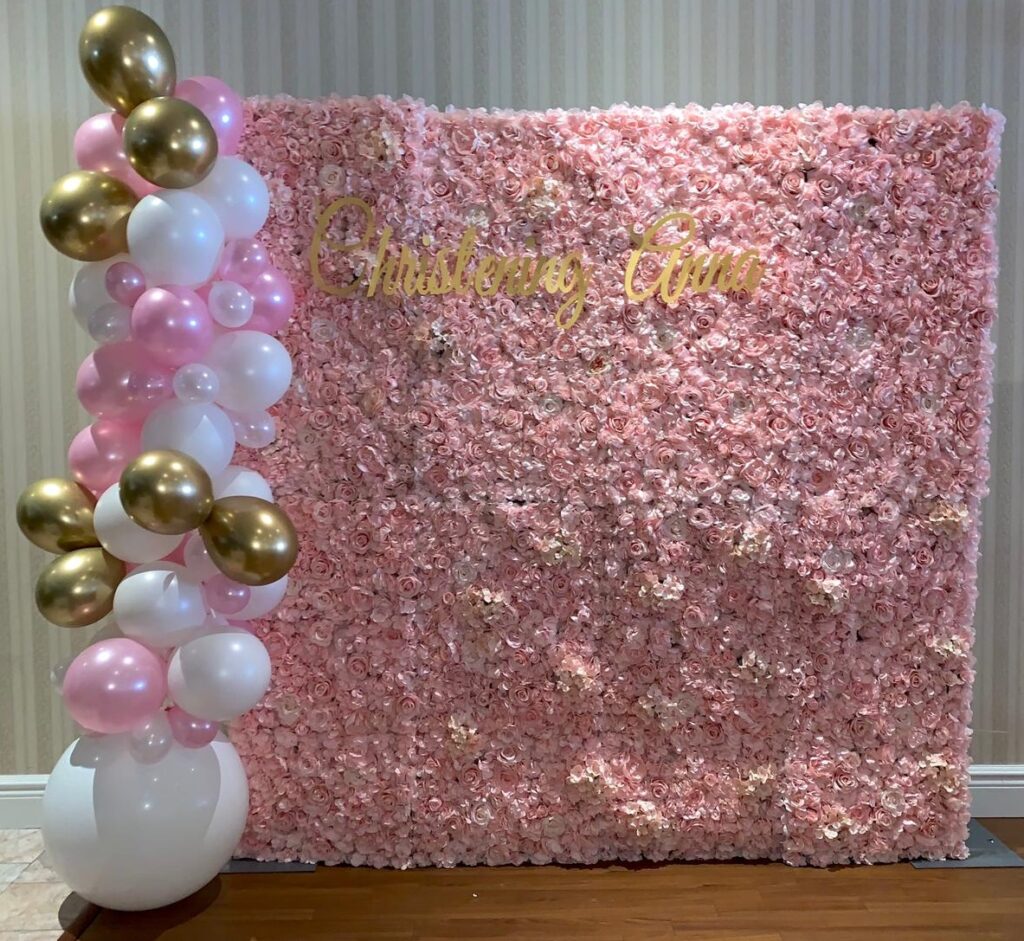 When it comes to preparing a personal or business event, you want the décor to be vivid and memorable, not forgettable. This is why the Miami flower wall is perfect for giving your event that extra wow element. Miami Flower walls, like any other sort of floral arrangement, offer a plethora of personalization options based on your preferred colour scheme, flower type, or aesthetic. However, they offer additional benefits that suit any type of event.
The Miami flower wall is an excellent method to draw attention to a particular section of an event. This could be at the venue's entry, behind the bridal table at the reception, or as a backdrop for the vows in the ceremony room. You might put one directly inside the entryway or on the event stage for a gala. Miami flower walls naturally attract the attention and offer the same impact as enormous, free-standing floral displays without taking up as much floor space.
Miami flower wall can be used as a discussion point, as well as a backdrop for traditional shots or selfies. This can be a terrific way to capture more entertaining photographs to remember your big day, either taken by a photographer or by your guests, for a private event. Encourage your guests to snap their own images and share them to social media for a professional event to promote your company while also adding flare to your gala or luncheon.
The best thing about a Miami's flowery wall is how versatile the concept can be. With the right flowers, greenery, and colours, you can create almost any ambience you want. You may go with a bright tropical flower and greenery wall or an ombre wall made entirely of roses. Alternatively, a green-and-white theme would be appropriate for a classy modern wedding or premium charity gala. No matter what your topic is, moss or succulents can add tactile and sculptural accents that add interest. A floral wall, either surrounded by flowers or made by them, can be a great place to integrate your logo in the event décor for corporate gatherings.
We measure and place your wall for best effect in your location, and can use the correct mix of seasonal flowers and greenery to create the ambience you want, from rustic to glam. They can also make sure that all of your floral décor is in place, fresh and lovely, the moment the doors open and your guests begin to arrive, so you don't have to worry about a thing.
Special event
Miami Flower walls are usually applied in wedding decor, but they may be used for any special occasion. For a holiday party photo stop, combine Christmas greenery with florals and decorations. The fall event will be remembered for a wall of yellow, orange, and green blossoms, as well as crisp autumn leaves.
When it comes to décor for your next corporate event or gala, go all out. Miami Flower walls are very eye-catching. In a wall of flowers with your company colours or event theme, display your company logo or event name. Use Miami floral wall as a gorgeous backdrop for a product presentation or to greet attendees at the event entrance or registration table.
Make a memory of your event by taking a photo of your guests in front of your personalised flower wall.
Here in Miami we love making our clients' events come to life with breathtaking floral décor. We put our floral expertise to work for you to make your vision a reality. Contact us today for a personalized consultation @flowerwallsusa.com