Wedding anniversaries are always a special celebration no matter how many years you have been together. It's a day to look back on your wedding day and all of the memories you have shared together. Some of the milestone anniversaries call for a large celebration with your friends and family. If you are having one of those events, then you are likely in the market for some anniversary decor. We are Flower Walls USA, an event rental company that can provide you with a variety of amazing anniversary rentals in Tampa. Let's take a look at some of our anniversary rentals.
Flower Wall Rentals in Tampa
Flower walls are beautiful pieces of decor that fit excellently with the overall tone of love. They serve as wonderful backdrops for photos. It presents a great opportunity to take photos and compare them to other ones over your years of love. All of our flower walls stand at 8 by 8 feet and are crafted using premium silk flowers. We have 6 different flower walls available for you to choose from. These anniversary rentals in Tampa include;
With each flower wall order, we also offer the ability to add custom gold lettering to it. This is a great way of adding personality to your flower wall. It also offers the ability to display what anniversary you are celebrating. A great touch for the background of photos to help you easily remember what anniversary you were celebrating.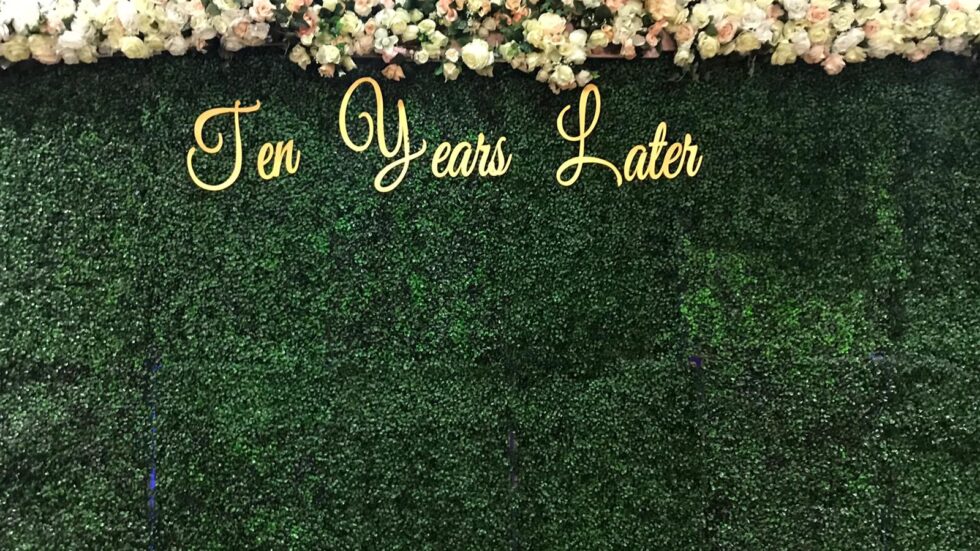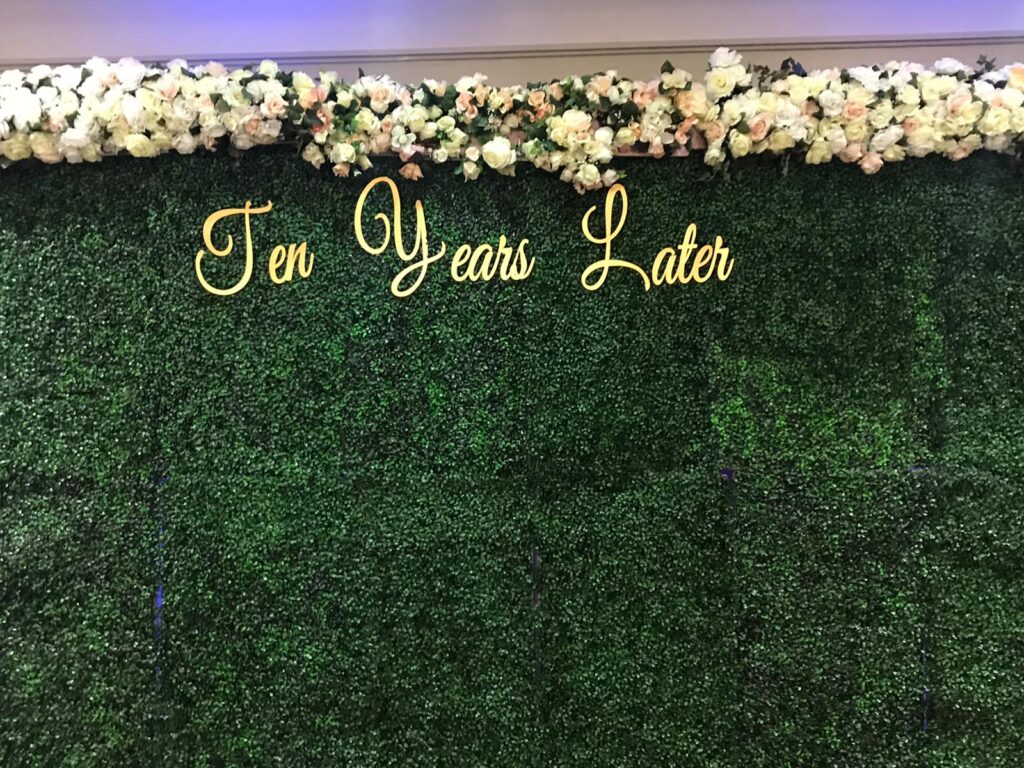 Balloon Rentals in Tampa
Balloons are a very celebratory piece of decor that work excellently at anniversary celebrations. Our partners at Balloon Decor Service have a team of balloon artists that craft each arrangement with unrivaled passion. They have over 20 colors available and you can select up to 4 for free with each order. Their balloon artists will then craft your arrangement using balloons in a variety of different sizes to give this piece of decor amazing depth. A wonderful part about these arrangements is everyone of them can be either free standing or attached to a surface. This gives you unlimited freedom when placing your balloon arrangements. Balloons as anniversary rentals in Tampa are a great piece of decor to have on display at your celebration.

Marquee Rentals in Tampa
Marquee letters are a beautiful modern piece of decor that presents so many different decorating options. These anniversary rentals in Tampa come to us from our friends at Marquee Lights Rental. They have a variety of different marquee rental options available for rent. The most popular rental option for anniversaries is the marquee lights option. This marquee stands at 4 feet tall and is decorated with soft white lights on the inside. These lights illuminate the inside of the letter and make them visible from across the room in darker settings. Marquee Lights Rental offers every letter and number in marquee form. This allows you to display a variety of different phrases in marquee format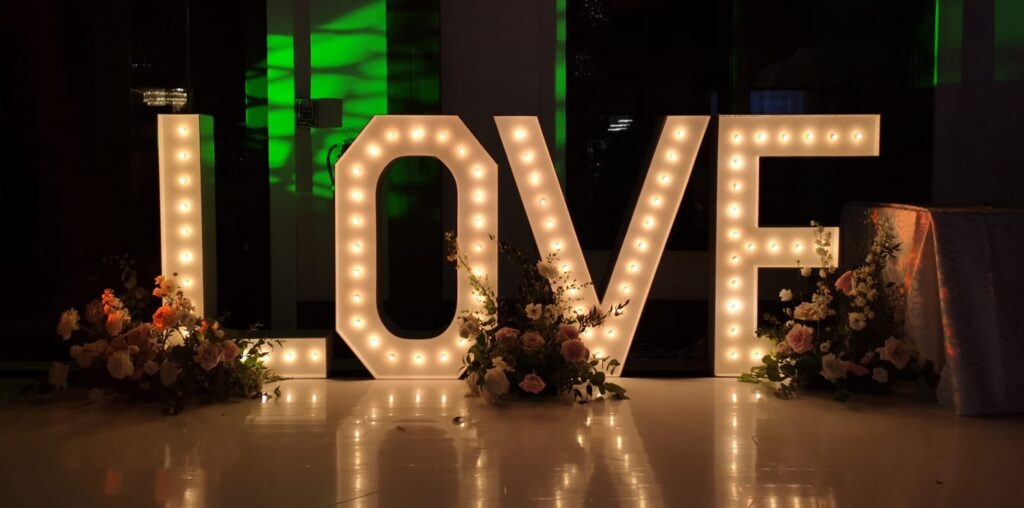 Getting Anniversary Rentals in Tampa
If you are interested in getting any of these rentals for your anniversary celebration, we will provide the contact information below. All of these companies have great teams that will be able to answer any of your questions.
Phone: +1 (855) 759-0249
Email: flowerwallsusa@gmail.com
Phone: +1 (855) 759-0249
Email: balloondecorservice@gmail.com
Phone: + 1 (855) 954-5152