Our products and designs are superior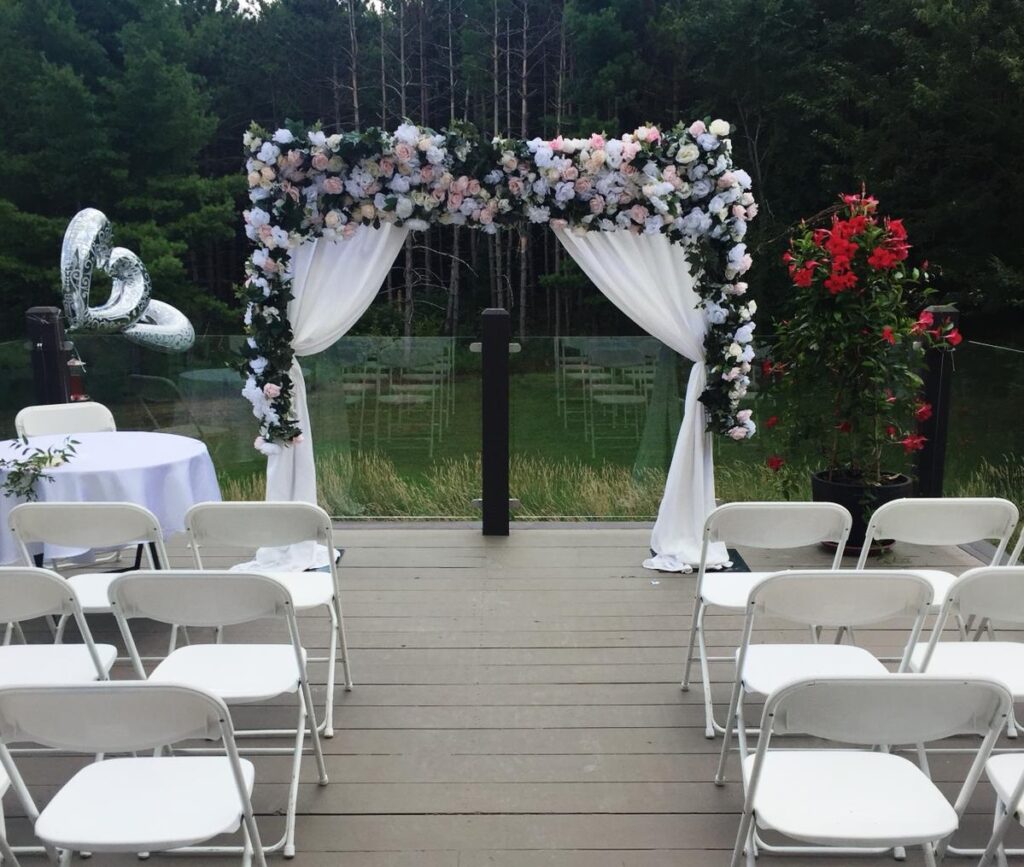 So you're thinking about working with us? Amazing! Let us tell you the benefits of being a Midlands Flower Wall Company customer. Flower walls are the newest wedding trend. These can be life-size masterpieces with a high price tag, or scaled-down replicas to fit any budget. The most popular flower wall rentals are our silk flower walls. We rent a selection of flower walls in pink, white, purple, red, and other colours. Wedding décor, bridal shower décor, baby shower décor, and birthday party décor are all common uses for flower wall rentals. Our floral wall rental service in Miami offers adequate delivery, setup, and pickup. Our flower walls are artificial made from high quality silk flowers. To suit your occasion, we work within your timeframe. Please contact us for reservations if you notice a flower wall that would be ideal for your occasion. 
Rose flower wall
Roses have traditionally been associated with love. You've probably received a rose first from the person you're marrying at some time during your relationship. The red rose flower wall rental is a magnificent way to commemorate your wedding's love. Roses are gorgeous at any time of year, but they shine even brighter during the holidays particularly on Valentine's Day.
Multi colored flower wall 
With combination flower walls, you may have a classic traditional wedding while still including greenery, blush, and yellow. These tones work well together and give the room a warm, welcome feel. This is the floral wall for your special event. If you want it to look elegant we suggest going for a  all-white flower wall.
Pink flower wall
We use an assortment of blush, white, and cream flowers to produce a delicate atmosphere, which is lovely. The delicate colours of this floral wall make it a great compliment for the rest of your wedding theme. Consider renting a pink floral wall if pink is a part of your wedding colour scheme.
White Flower Wall 
The white flower wall rental comes in two versions: white and champagne. It's a vintage floral wall for rent that blends well with nearly any theme because it's gender neutral. It can be rented as a wedding flower backdrop, as well as for bridal showers, baby showers, birthdays, and other events. It's one of our most popular rental flower walls! This is a lovely flower decor option for a wedding.
Why Miami flower walls will Make you happy!
Flowers have an immediate impact on happiness. Flowers have a long-term positive effect on moods. Specifically, study participants reported feeling less depressed, anxious and agitated after receiving flowers, and demonstrated a higher sense of enjoyment and life satisfaction. Flowers make intimate connections now imagine if our bouquets can do that imagine what a huge flower wall can do for you, your guests and the entire event. As listed above each of the flower walls creates a certain mood. Miami flower walls are not only unique in colour but the quality of Miami flower walls our tremendous!
Why do we use silk flower walls?
No Maintenance:
Silk flower walls don't need water or sunlight, which means you don't have to worry about over or under watering them or setting up an extravagant irrigation system. You also don't have to worry about putting them in an area with sunlight, having to avoid direct sunlight, or adding a UV lighting system. With a silk flower wall it is guaranteed to last your whole event! 
No bugs or pest!
No one likes bugs, especially not in your big event! Miami silk flower walls don't attract bugs, and pests like snails are not an issue. This means you don't have to use any pesticides or worry about ants crawling around on your event!
Here in Miami, we love making our clients' events come to life with breathtaking floral décor. We put our floral expertise to work for you to make your vision a reality. Contact us today for a personalized consultation @flowerwallsusa.com