Many celebrities popularized the trend by uploading numerous intriguing selfies in their floral wall. For example, throughout the 2015 wedding reception, Kim Kardashian started a trend when using a tropical beach flower wall at the reception. Since that day, this trend has expanded and blossomed into a masterpiece of unusual color combinations and gorgeous flower patterns. You don't even know you needed a flower wall for your wedding day until it was far too late. It's a charming accent that could really bring a bit of class, elegance, and fun to your special day. It doesn't matter if it's your wedding; this wall can be used for any formal occasion, including school dances, graduation receptions, anniversaries, and baby showers.
HOW DOES IT LOOK?
Every one of the walls are one-of-a-kind and an excellent representation of the genuine thing. The flowers on the walls are not actual flowers, but high-quality silk flowers that are the best substitute for the genuine thing. All of the walls were handcrafted by an interior designer with great care.
WHY YOU SHOULD GET A FLOWER WALL FOR YOUR WEDDING?
There are several different reasons, such as:
1. BEAUTIFUL BACKDROP
You'll most likely be taking a lot of photos, and you'll want to look your best in each one. A flower wall may breathe new life into your photos by adding color and vibrancy. You can put it wherever you choose, such as at the newlywed couple's table, behind the cake, on the food or drink table, and so on. Not only will you have gorgeous photos, but your guests will be able to enjoy the photo session throughout the night.
2. ADDS ELEGANCE
This wall will bring a touch of class to the entire venue, and the greatest part is that it can be personalized. Create a wall that reflects your personality and adds elegance in your own unique way. For your occasion, you can use any color, floral, or design. You can even request multiple separate walls to form a long backdrop that will encompass the whole of the area, or you can simply request one wall to be placed in a specific corner. These walls are typically 2 meters in height and width, but they can be tailored to your specifications. Overall, you will undoubtedly have a one-of-a-kind wall that represents you.
3. LOOKS BRIGHT AND COLORFUL
This wall is a one-of-a-kind showpiece that you may personalize to your liking. If you are indecisive and don't want to commit to a specific flower color or pattern, or if you aren't very adept at mixing and matching, here are some wall possibilities to consider:
– Miami's White Flower Wall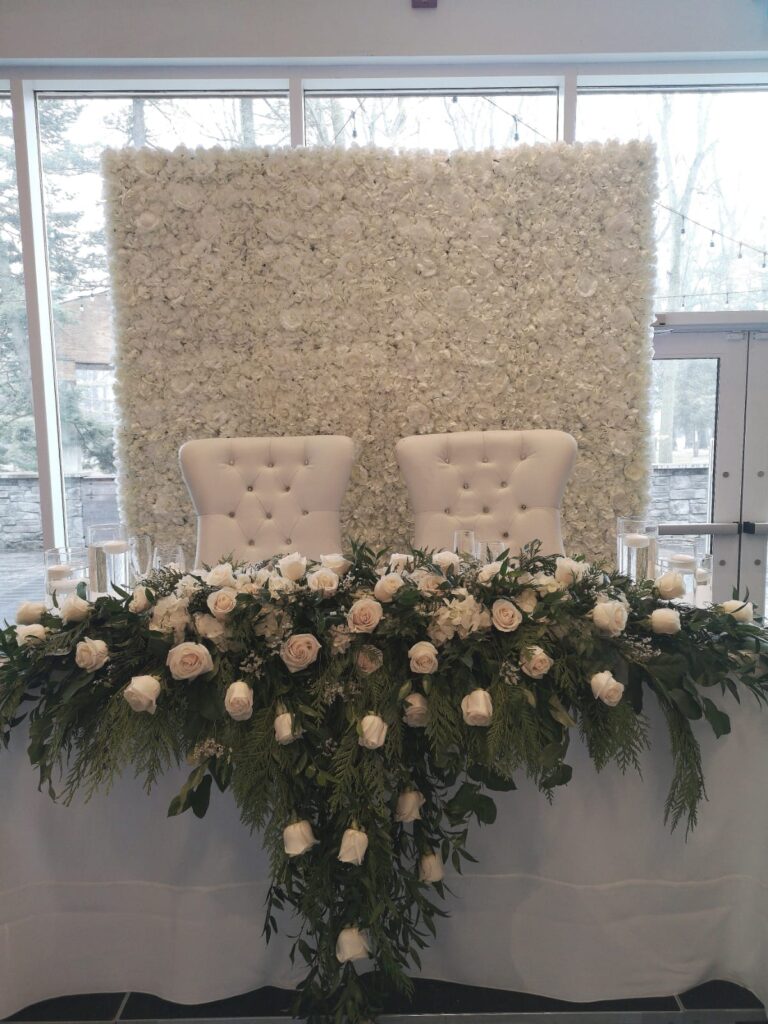 This kind is commonly used at weddings since it accurately portrays and complements the all-white bride concept. The majority of the flowers utilized in the procedure are white roses, as well as lilies and tulips. This wall is ideal for bridal showers and simple birthday celebrations. Your photos will appear professional while being basic. This wall will suit and represent you best if you are someone who dislikes gaudy and colorful prints.
-Miami's Red Flower Wall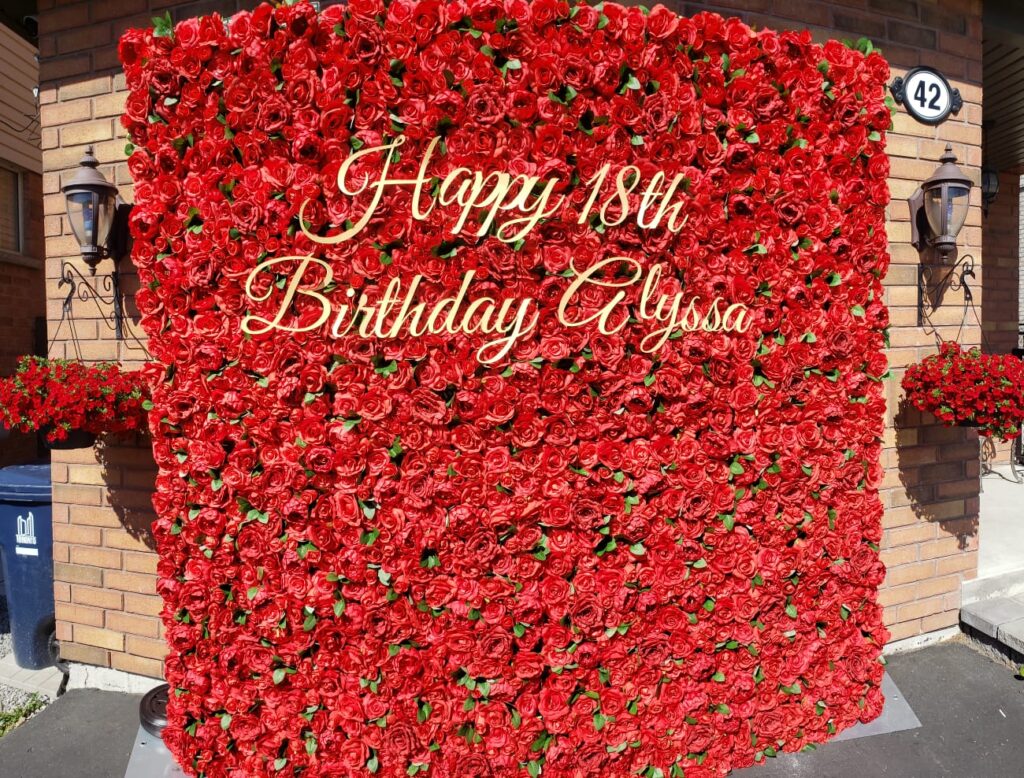 A vibrant and beautiful crimson wall made of pink and red flowers looks lovely and charming. This backdrop option is popular among women since it evokes feelings of a fantasy. This style is very popular for birthday parties because it is dainty and adorable. It's also appropriate for 'it's a girl' baby showers.
– Miami's Green Flower Wall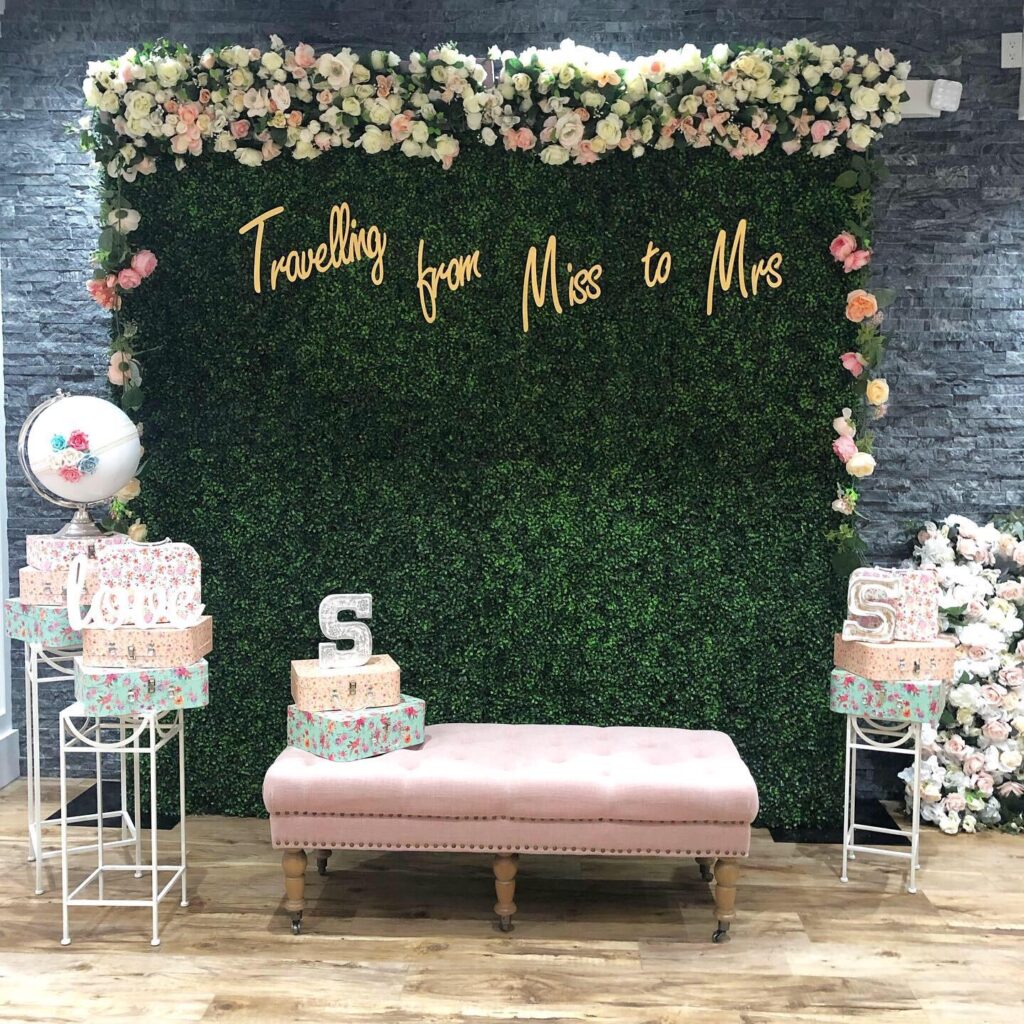 Miami's floral wall is composed entirely of ivy or oak and has a rustic appearance. It has a bunch of green leaves and some branches all around it. Some people believe that putting a splash of white Orchids or Hibiscus in the center adds to the "forest" vibe. This wall is ideal for special occasions such as banquets or corporate functions. It can also be utilized at weddings, especially if the ceremony is themed and held outside.
We adore bringing our clients' events to life with gorgeous flower décor here in Miami. To make your vision a reality, we put our floral knowledge to work for you. For a free consultation, email us at @flowerwallsusa.com