Weddings are such a fun event for everyone involved in the wedding process. The married couple is celebrating the start of their new life together. Friends and family are so excited to see their loved one get married. The planning committee gets to think of fun ways to decorate the wedding. The wedding colors, flowers, decorations, fashion, decor and so much more. Here at Flower Walls USA, we love being a part of the planning process for a wedding. We have provided many wedding rentals in Clearwater that bring so much energy to the event. You may be in the process of looking for some of these rentals yourself. If that's the case, we can help. We have put together a list of our favorite wedding rentals in Clearwater.
Flower Walls in Clearwater
We truly believe that flower wall rentals in Clearwater are one of the best pieces of decor you can have at a wedding celebration. Flower walls fit in beautifully at so many weddings because of the abundance of flowers typically on display. You can use flower walls in so many creative ways at your wedding celebration. We have 2 fun ways that you can use flower walls at weddings. The first way is using your flower wall in Clearwater as a photo booth. Weddings are the perfect time to take tons of photos. There are tons of people together, you are all dressed beautifully, and it's a memorable moment. Flower walls serve as beautiful backdrops for photos because of their size, beauty and depth.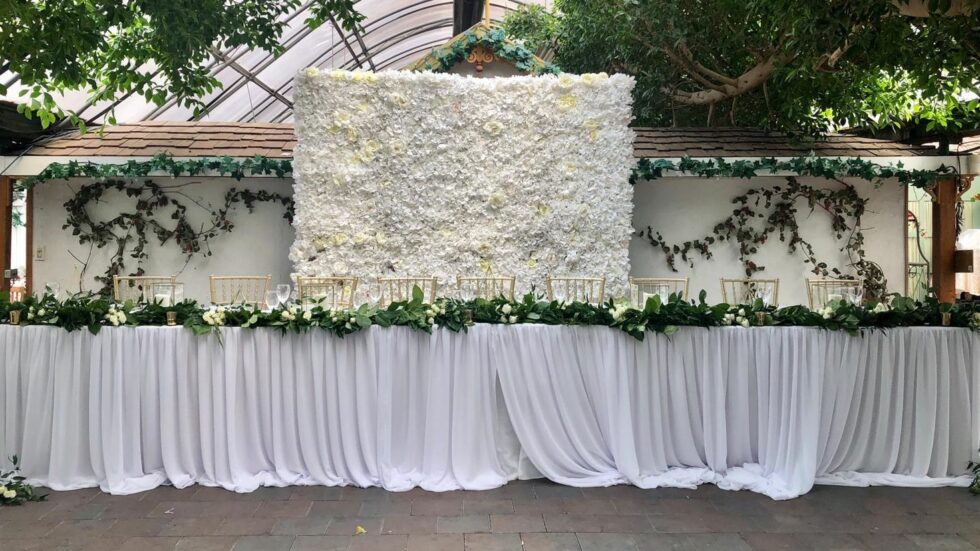 Another great way of using a flower wall at your wedding is by using it as a backdrop for a key area. That key area could be behind the wedding table, behind the band, behind the microphone for speeches or even behind the altar. There are so many spots that can be decorated with a flower wall at your wedding. We have 6 different flower walls available for rent in Clearwater. Each one stands at 8 by 8 feet and is decorated with premium silk flowers.
Marquee Letters in Clearwater
Marquee letters are modern, fun pieces of decor that are great to have on display at your wedding. We particularly love the letters with lights option. These marquee letters come with soft white lights on the inside that illuminate the letter. Marquee Lights are great in darker settings as it allows the lights to shine and make the letters visible from across the room. We highly recommend using this wedding rentals in Clearwater during your wedding reception celebration.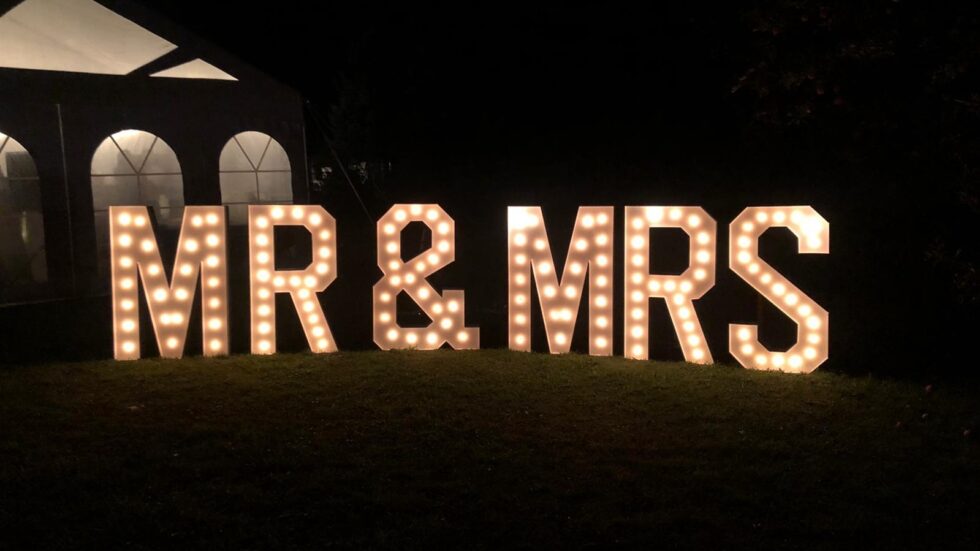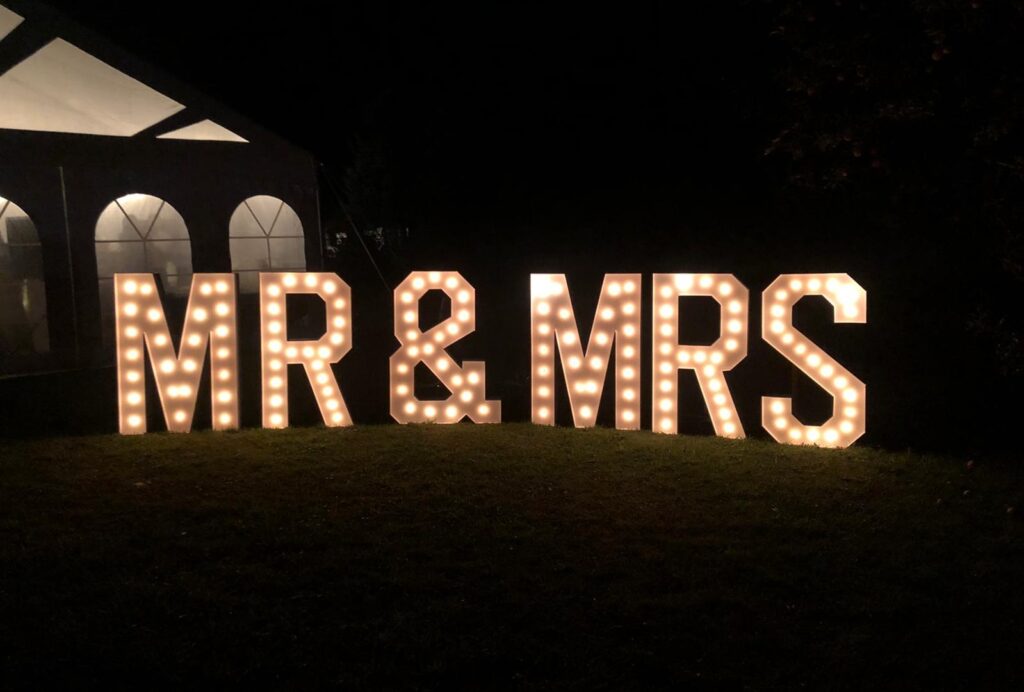 Marquee Lights Rentals USA has letters with lights that stand at 4 feet tall and come in every letter and number. Allowing you to build any phrase and display it at your wedding. In the past, we have seen couples display their new prefixes, the word love or a fun message personalized for their event. That's the fun part about marquee letters, you can beautifully display any message you want. Be sure to check out these wedding rentals in Clearwater.
Wedding Rentals in Clearwater
If you are interested in adding one of these pieces of decor to your wedding, we can help. Our team is very experienced and will be able to provide you with one of or both of these amazing wedding rentals. You can contact us at +1 (855) 759-0249 or flowerwallsusa@gmail.com. We look forward to hearing from you.