Bridal showers are such a fun time to get everyone together and celebrate your upcoming marriage. There is so much to think about when planning and coordinating a bridal shower. Everything from the guest list, activities, menu and attire get tons of much needed attention. One item that can often be forgotten about is the decor for the event. We have a great piece of decor that is simple and will elevate your event. This piece of decor is flower walls. Here at Flower Walls USA, we provide bridal shower rentals in Tampa for a variety of different events, including bridal showers. Flower walls will make a great addition to your bridal shower, let us tell you all about it.
Flower Wall Rentals in Tampa
You may not have experience with renting flower walls, no problem, it is a relatively new piece of decor on the market. Here at Flower Walls USA, we offer 6 different flower walls, each standing at 8 by 8 feet in their own unique color. These 6 flower walls include:
All of our flower walls are crafted using premium silk flowers. Each of these bridal shower rentals in Tampa offer their own unique look.
Customizing Flower Wall Rentals in Tampa
Once you have selected a flower wall that is right for your bridal shower, there are lots of ways that you can customize and add to its look. The first option is our custom gold lettering. We offer this feature with everyone of our flower wall rentals. We will craft gold lettering and attach it to your flower wall rental. Another great way of customizing your flower wall is adding other pieces of decor around it. Adding pieces of decor around your flower wall rentals in Tampa is a great way of adding depth to that area. Our favorite option to put around flower walls is balloons. The balloons against the flower wall background create a really dynamic look. It appears as if the balloons are coming out of the flower wall. You can get some great balloon rentals in Tampa from our friends at Balloon Decor Service.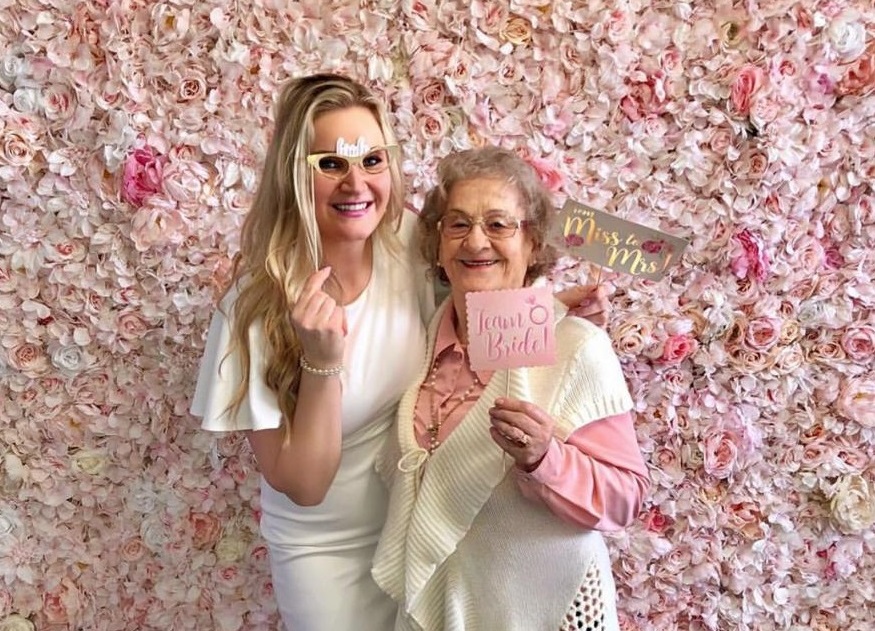 Using Bridal Shower Rentals in Tampa
We have some ideas on where you can put your flower wall to ensure the best usage of your flower wall rental in Tampa. The first spot you can put your flower wall is in an open area. This is a great option if you are planning to take lots of pictures in front of the wall with everyone at your shower. That open space will allow people to easily filter in and out of the area. Next, you can put your flower wall behind the bride to be's spot at the table. Great for those candid photos, the flower wall will provide a beautiful backdrop for all of those photos. Another great spot for flower walls is placing behind a food table. People will be coming up for food and drinks throughout the event. Placing a flower wall behind this area will ensure people see the flower wall constantly.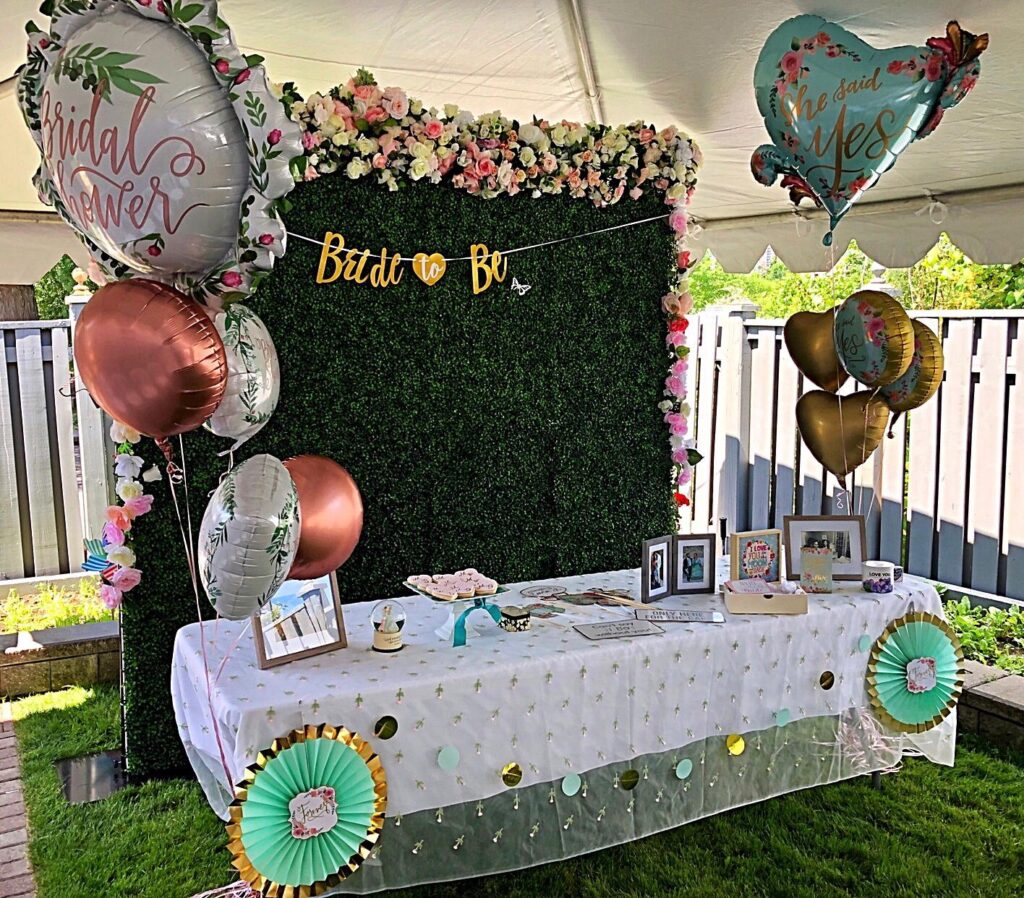 Getting Bridal Shower Rentals in Tampa
If you are interested in getting a flower wall rental in Tampa Bay, then you should contact us at Flower Walls USA. You can reach our team at +1 (855) 759-0249 or flowerwallsusa@gmail.com. They will answer any and all questions and get you an amazing flower wall rental for your event.
If you are looking for any additional bridal shower rentals in Tampa, check out Events 365.