Flower walls are a relatively new piece of decor to the event scene. They were popularized in 2014 when Kim Khardasian posted a photo from her wedding with Kanye West. There was 2 large white flower walls featured in the background that peaked people's interest. Many people wanted to get a flower wall for their wedding, birthday, bridal shower and so much more. You may have hopped on the trend early or still hesitant about getting a flower wall for your next event. Here at Flower Walls USA, we have put together a guide on everything you need to know about flower walls. We believe flower wall rentals in Clearwater are the best rentals you can get in the area. Let us show you why.
What are Flower Wall Rentals in Clearwater?
First things first, let's talk about what flower walls look like. This is not a simple answer because flower walls in Clearwater can take on so many different looks. Everybody can take a different approach in the flowers they use and their colors. Here at Flower Walls USA we use premium silk flowers on all of our flower wall in Clearwater. We offer flower walls in 6 different colors. On each of our flower walls, we offer the option to add custom gold lettering. Adding custom lettering is a great way of personalizing your flower wall.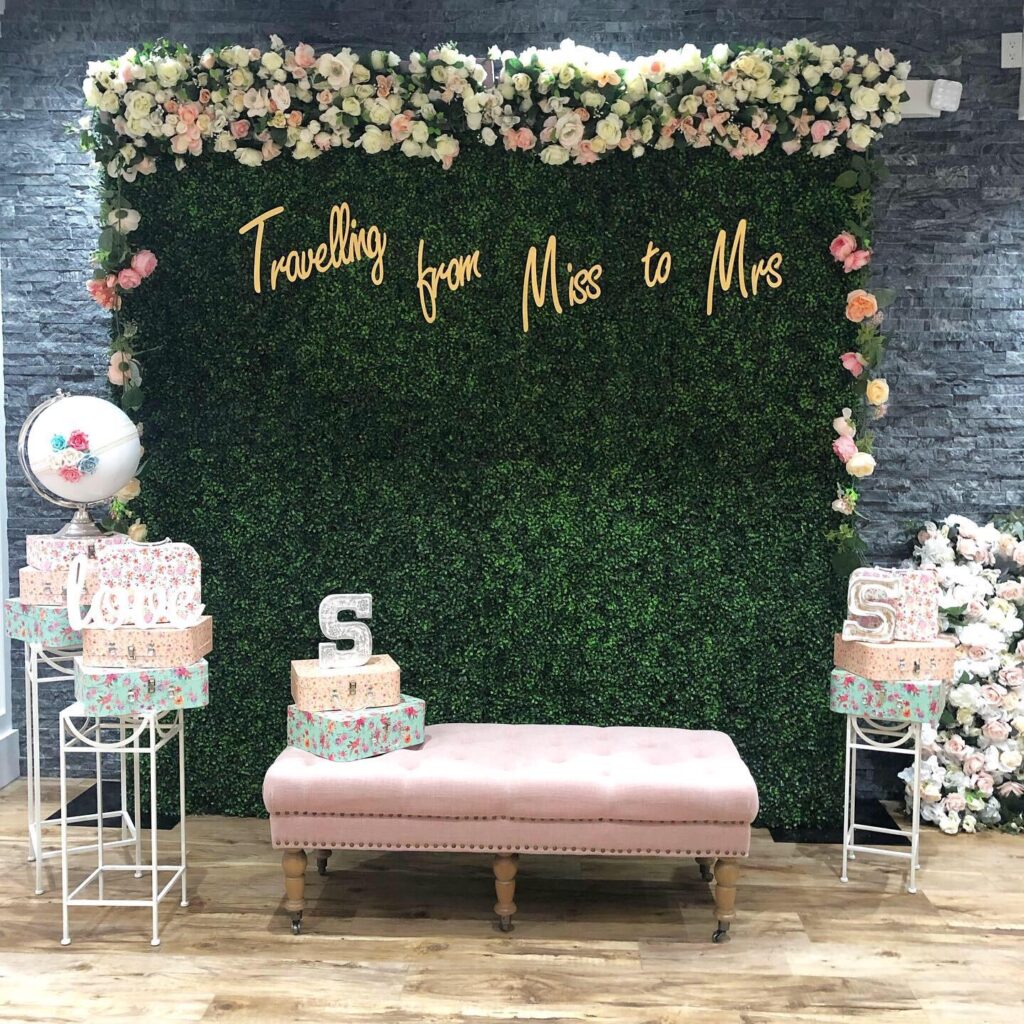 Using Flower Wall Rentals in Clearwater
Flower walls are used primarily as backgrounds and backdrops at events. This will heavily influence how you use the flower wall in Clearwater. Since it is such a great backdrop, many people choose to use their flower wall rental in Clearwater as a photo booth. This makes total sense as photos look terrific in front of a flower wall. If you take this route, we recommend putting your flower wall in a spot with lots of open space in front of it. Allowing people to easily move in and out to get their picture taken. Another popular way to use flower walls is to place it behind a key area of your event. This could be behind the wedding table, a food table, on a stage, anywhere that will be a focal point of your event.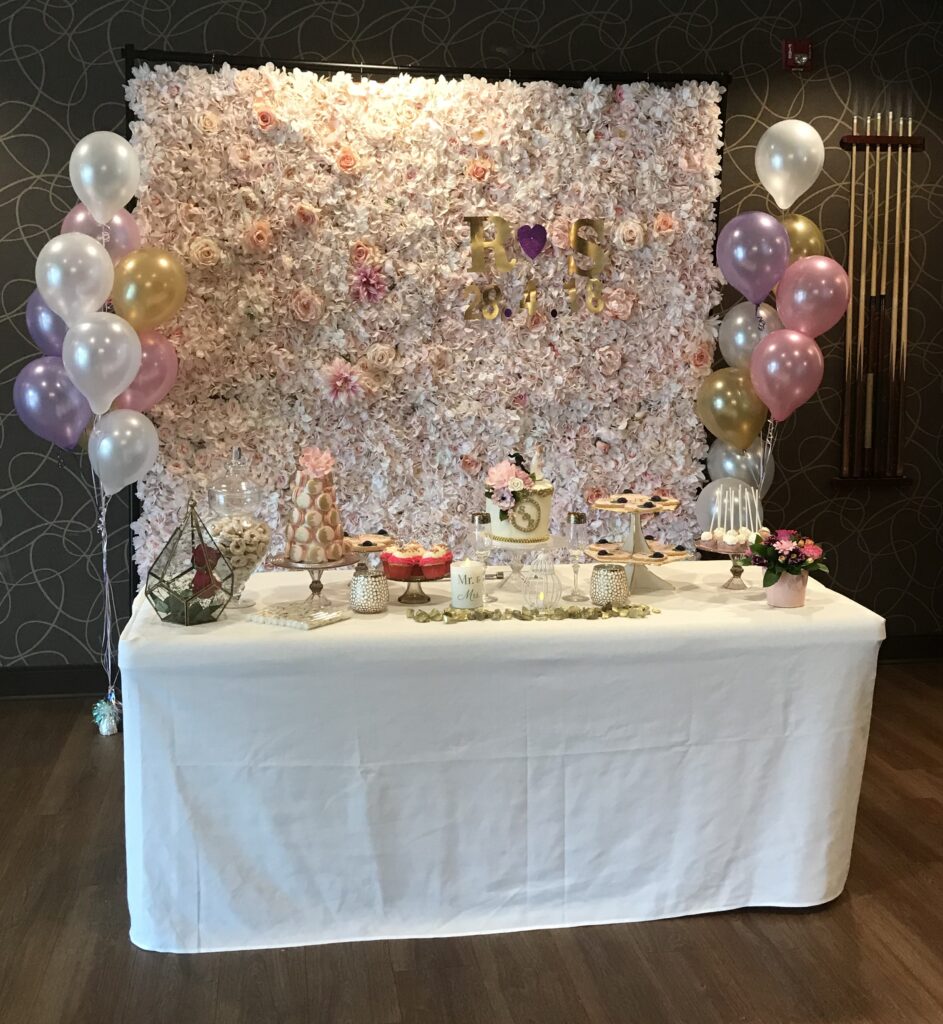 Best Events for Flower Walls in Clearwater
Many people ask about what event you should rent a flower wall in Clearwater. The terrific thing about flower walls is they work at almost every event. The most popular events for flower walls are weddings, anniversaries, birthdays and bridal showers. If the host of your event is someone who appreciates the beauty of flowers, a flower wall will be a terrific addition to the event. We recommend you check out a flower wall rental in Clearwater the next time you host an event.
Renting Flower Walls in Clearwater
If you are interested in getting a flower wall rental for your next event, reach out to us at Flower Walls USA. We provide flower walls in Clearwater and cities across the USA. You contact us at +1 (855) 759-0249 or flowerwallsusa@gmail.com. Our team would be happy to answer any and all questions you may have about flower walls.
For any additional event rentals, check out Event 365 Rentals.