Corporate parties can be a delicate balance of managing people who actually want to be there and people who are just there so they don't get in trouble with their boss. Now, you have no control over people's intentions of being there but what you can control is your decor. Decor can have a huge effect on your party. It shows people that you truly care about your party and that this is an event where we are all here to have some fun. There are a variety of amazing party rentals in Miami that you can have on hand at your corporate party. We are Flower Walls USA, an event rental company in Miami that can provide you with high quality party rentals. Let's take a look at our best rentals for corporate parties in Miami.
Flower Wall Rentals in Miami
We believe that flower walls are one of the best party rentals in Miami to have at a corporate party. Our flower walls stand at 8 by 8 feet and are decorated using hand crafted silk flowers. We know at corporate parties that people enjoy taking pictures with their business partners and co-workers. Flower walls will serve as beautiful backdrops for those pictures and will be great for photo sharing.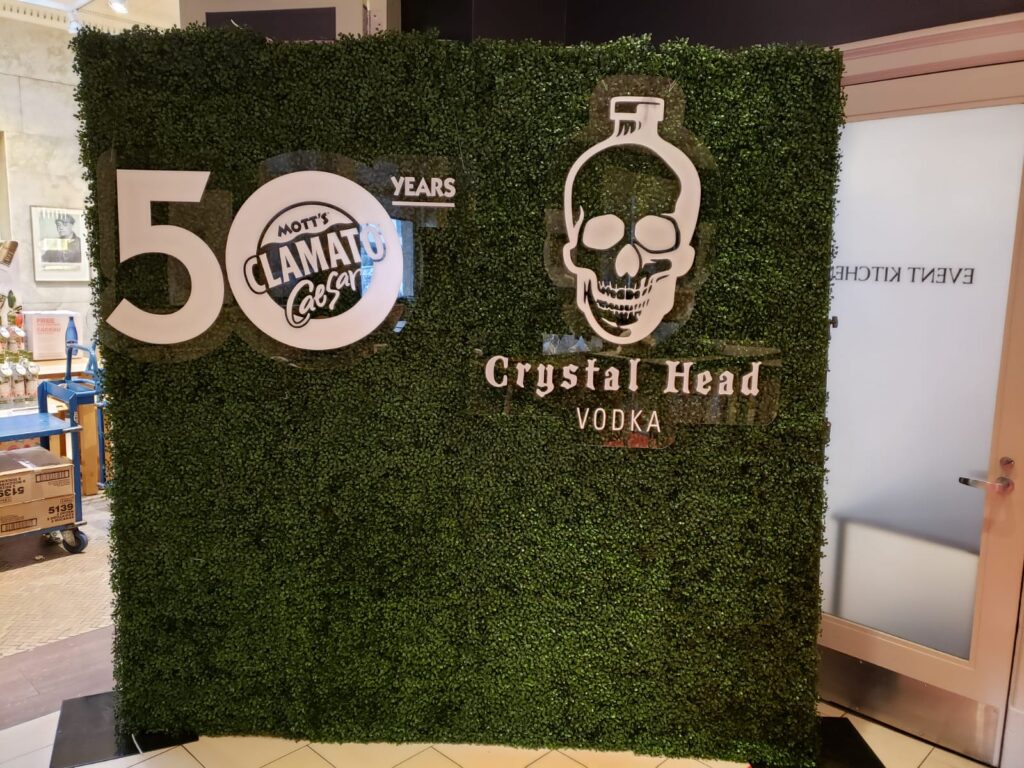 Flower Walls USA has 6 different flower walls available for rent. Our most popular flower wall for corporate parties is the green boxwood flower wall. This flower wall is very unique, as it resembles a hedge wall rather than traditional flowers. The neutral green color of this flower wall is perfect for adding custom elements and other decor to it. Flower Walls USA offers custom gold lettering to add to your party rental in Miami. In the past, we have also been able to add company's logos to the green boxwood flower wall. Another exceptional touch to add to your party rentals in Miami.
Photo Booth Rentals in Miami
You have seen photo booths in movies and tv shows all the time. Everyone always seems to be having a great time in these photo booths, but is it realistic? As an event company who has provided countless photo booth rentals, we can safely say, absolutely. There is an inherent quality about photo booths that seems to bring out the fun in people. Photo booths are great corporate party rentals in Miami for anyone looking to add some fun to their event. Each one of our photo booth rentals comes with the following:
Unlimited 4×6 Prints during event + share to social media
Digital copies of photo booth pictures
On-site attendant during the event
Live view and touch screen photo booth
Email sharing of pictures
Lots of fun photo booth props provided for guests!
Photo booth backdrop colour of your choice (navy/gold/rose gold/purple/silver)
Equipment includes everything needed to operate: HD DSLR camera, state of the art printer, flash, backdrop and stand, table for props.
Each rental includes 1 hour setup time, 2 hour operating time with the option to add additional hours if needed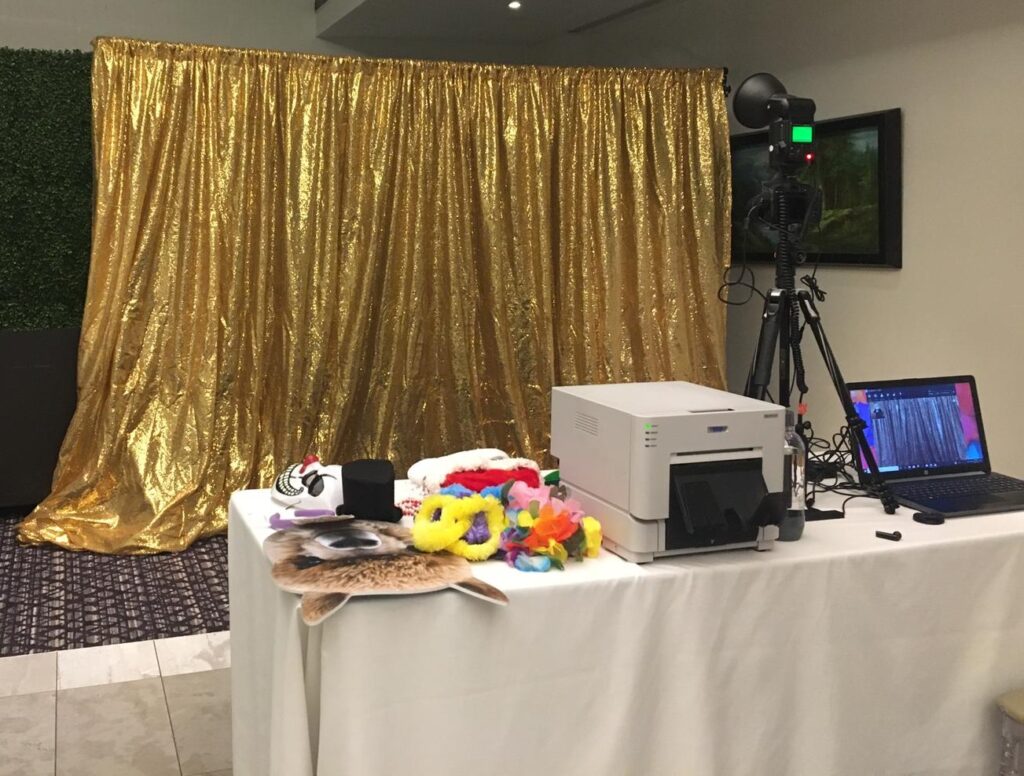 Balloon Rentals in Miami
This next item on our list comes to us from our friends at Balloon Decor Service. Their balloon artists craft a variety of stunning party rentals in Miami using balloons in various colors and sizes. These balloon arrangements are great for corporate parties as they look extremely elegant and can easily be incorporated into your other decor and room setup. This is because all of the arrangements from Balloon Decor Service can be freestanding or attached to a surface. Each one of their rentals comes with the choice of up to 4 colors to have in your balloon rental, perfect for showing off all of those company colors. We highly recommend you check out these party rentals in Miami for your next event.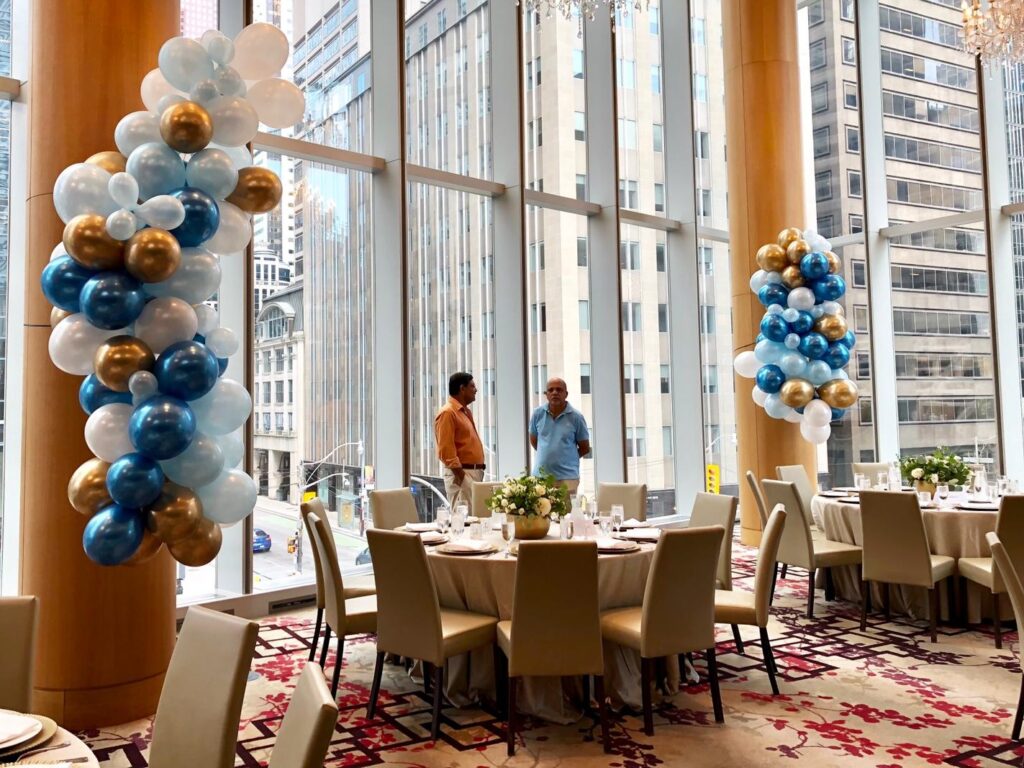 Getting Corporate Party Rentals in Miami
If you are interested in getting any of these pieces of decor for your next event, reach out to us at Flower Walls USA. Our team will be able to provide you with these fantastic event rentals. You can contact us at +1 (855) 759-0249 or flowerwallsusa@gmail.com. We would be extremely happy to answer any questions you may have for us.