There are so many different ways you can choose to celebrate your birthday. In addition to choosing how to celebrate your birthday, you have to choose how you want to decorate. Tampa Bay has so many great spots and to get beautiful pieces of decor to decorate your birthday party with. We are Flower Walls USA, an event rental company that services cities throughout the USA. We have serviced a number of birthday parties and seen so many different pieces of decor used. Our team has put together a list of some of our favourite pieces of decor that we have provided/seen at birthday parties. Let's take a look at some of our picks for best birthday rentals in Tampa.
Flower Walls Rentals in Tampa
Our favorite rental for birthday parties is flower walls. Flower walls offer such a beautiful backdrop to any event and are perfect photo opportunities. Flower walls can differentiate from place to place with a wide variety of sizes, colors and flowers used to create them. All of our flower walls stand at 8 by 8 feet, decorated using premium silk flowers. We offer 6 different colors of flower walls, so you can easily match it to your other decor. At Flower Walls USA we also offer the opportunity to add custom gold lettering to any of our flower walls. Custom lettering is a great opportunity to display a happy birthday message on your flower wall. The beauty and personalization of flower walls make it one of the best birthday rentals in Tampa.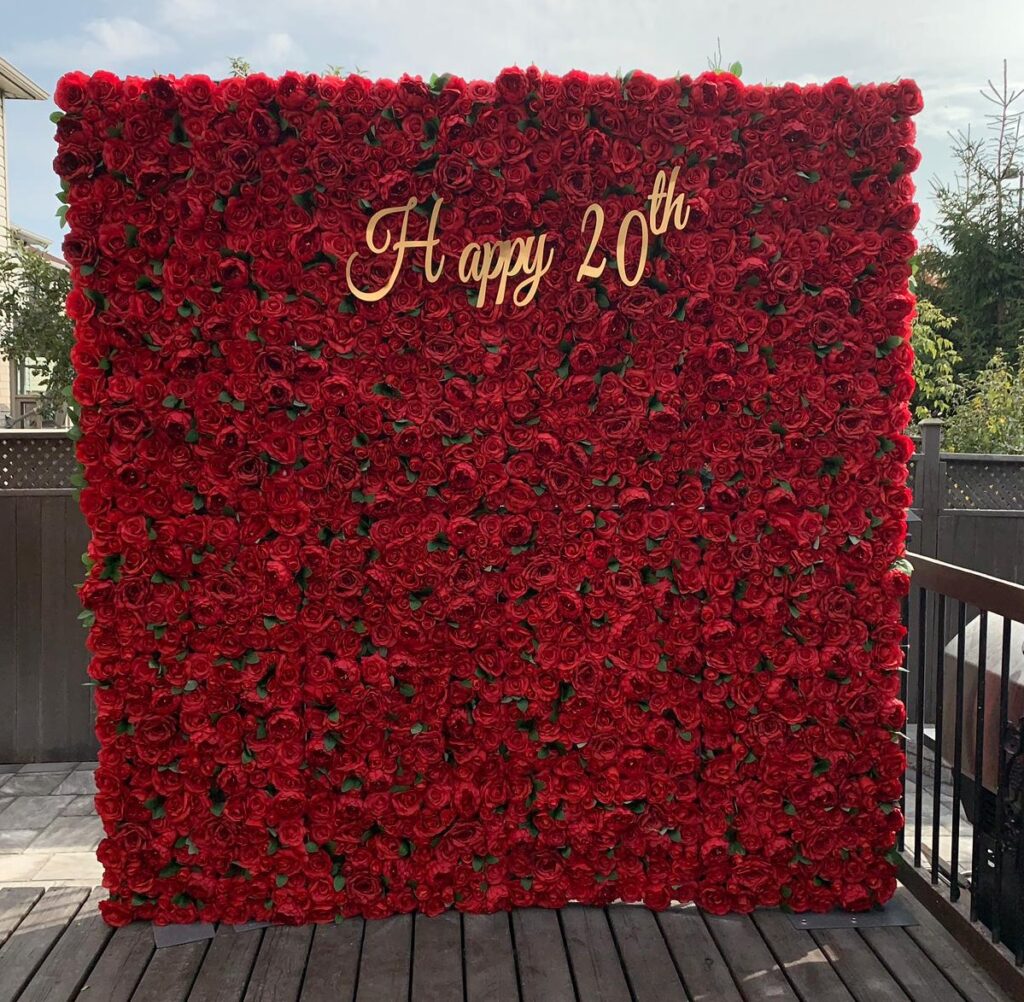 Balloon Rentals in Tampa
Balloons are a classic piece of decor for birthday parties. Originally, balloons started out as just a balloon on a string. As time has gone on, people have made improvements to balloons to enhance their complexity and beauty. The balloon artists at Balloon Decor Service craft every balloon arrangement using a variety of balloons in different sizes and colors. Giving the arrangement a wide variety of depth. Each arrangement is crafted in a manner that allows the arrangements to be free standing or attached to a surface. This allows you to decorate a room with balloons in a way that you previously thought wasn't possible. Balloons are great birthday rentals in Tampa that we think you should check out.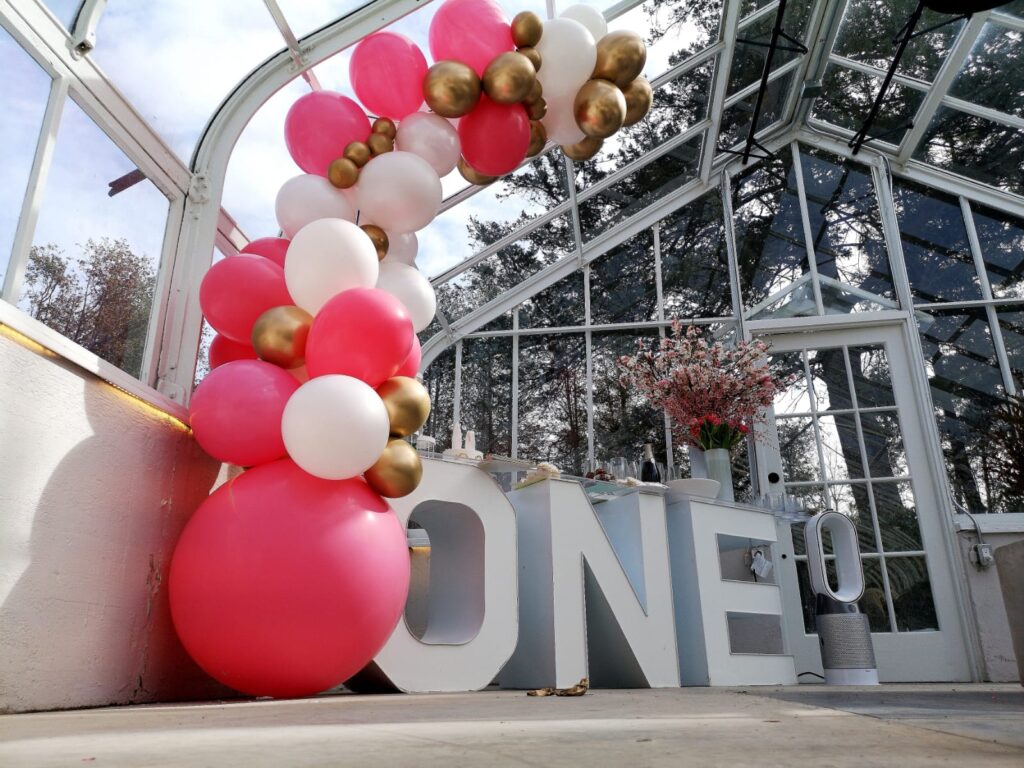 Marquee Rentals in Tampa
Marquee letters are a very modern piece of decor that are perfect for birthday parties. Our friends at Marquee Lights USA has a wide variety of marquee rentals available as birthday rentals in Tampa. Their marquee lights option is a brilliant piece of decor to have on display at your birthday party. They stand at 4 feet tall and are decorated with soft white lights on the inside. These marquee letters look terrific in darker settings as the letters can be seen from across the room. Marquee Lights USA offers every letter, character and a variety of symbols so you can display a variety of different birthday messages.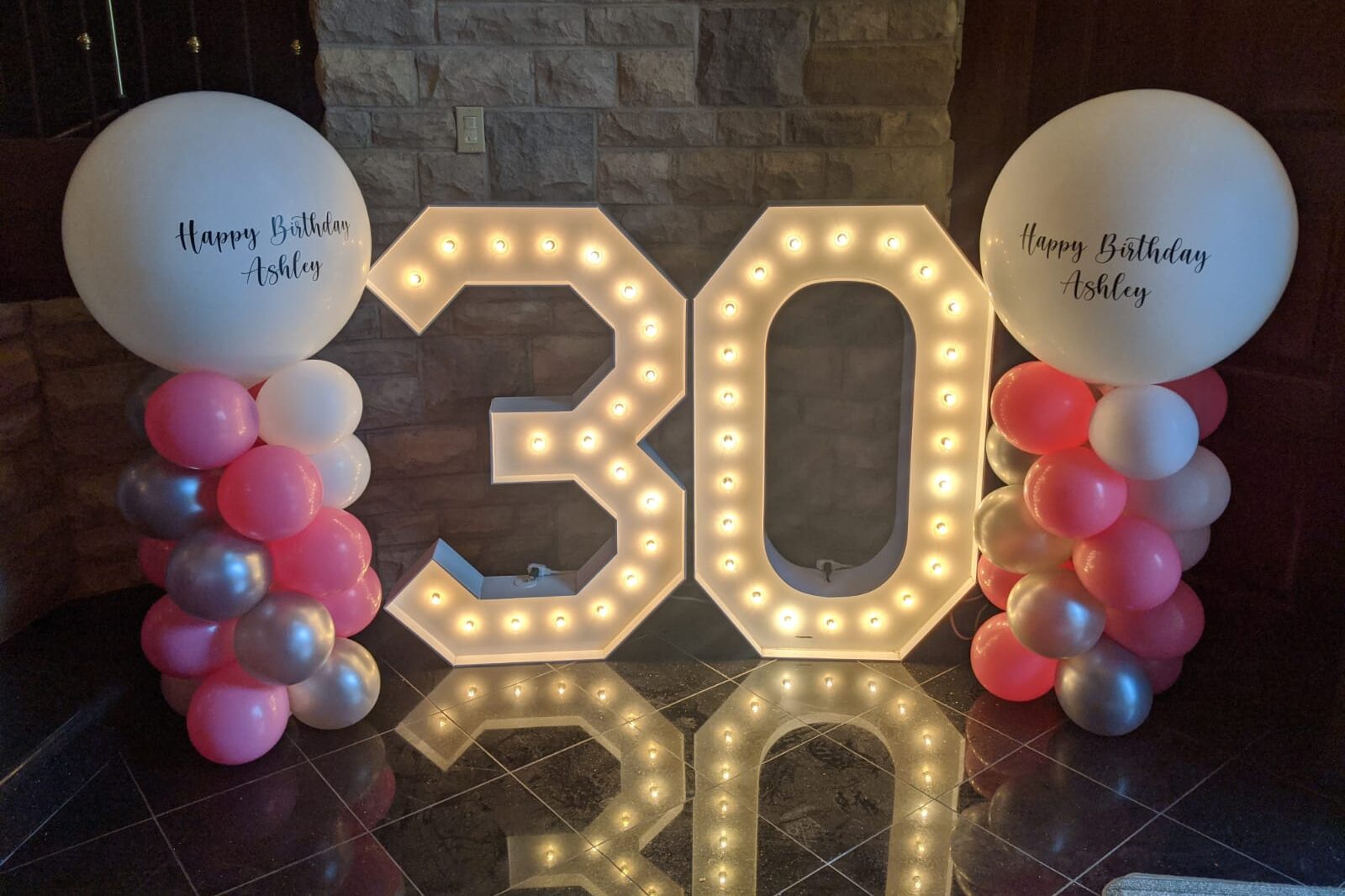 Birthday Rentals in Tampa
All of these pieces of decor will look terrific at birthday parties. All of these companies have terrific teams and will be able to provide you with wonderful rentals. The contact information for each is below:
Phone: +1 (855) 954-5152
Email: marqueelightsrental@gmail.com
Phone: +1 (855) 759-0249
Email: balloondecorservice@gmail.com
Phone: +1 (855) 954-5152Email: marqueelightsrental@gmail.com